Spinoff
CCU College of Japanese Language and Literature: What a Wonderful Spot for Training Multi-talents Specializing in Languages from East Asia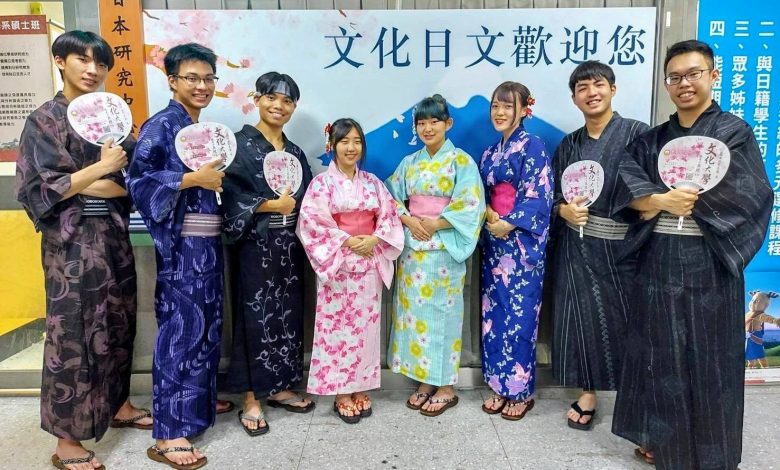 The Chinese Culture University was in the vanguard of establishment of the Department of Japanese Language and Literature in Taiwan.
The department cultivates transdisciplinary talents by providing professional courses of "humanities expertise plus one." The department also offers practical courses to help students transfer learning from classroom to the workplace and encourages students to understand Japanese society from the popular industry chain. Moreover, the department receives a grant from the Eurasia Foundation to provide a lecture course entitled "The Asian Community: The Construction and Transformation of East Asian Studies." Combining the resources of Japan Research Center and the East Asian Institute of Humanities and Social Sciences at our University, the department aims to cultivate young talents specializing in East Asian studies.
The department has cooperation relations with 33 partner institutions in Japan. The cooperation activities include exchange studies to Japan annually, summer study at partner institutions in Japan, and inviting students from partner institutions to join the Chinese language summer camp at our university. The department also has the only Japanese-Taiwan exchange professor system in Taiwan, which increases the opportunities for teacher-student exchanges between Taiwan and Japan. In addition, the department organizes Taiwan-Japanese student exchange activities such as "Japanese Corner" and "Student Companion."
Moreover, we have industry-academy cooperation with travel agencies to promote Taiwan-Japanese youth exchange activities, provide students with internship opportunities to guided tour to famous off-campus attractions through the service learning courses, and provide trainings for students who want to take foreign-language tour manager and tour guide national license examination. We also encourage students to gain internship experience in foreign countries. Our department offers the industry-academy cooperation internship project to foreign countries, applies for "Overseas Internship Program" provided by the Ministry of Education, and selects outstanding students to intern abroad in overseas business institutions during summer vacation.