Spinoff
Face 2 Face V.S. Distance: A Fusion Instead of a Replacement – Teaching Philosophy of CCU Dept. of Russian Language and Literature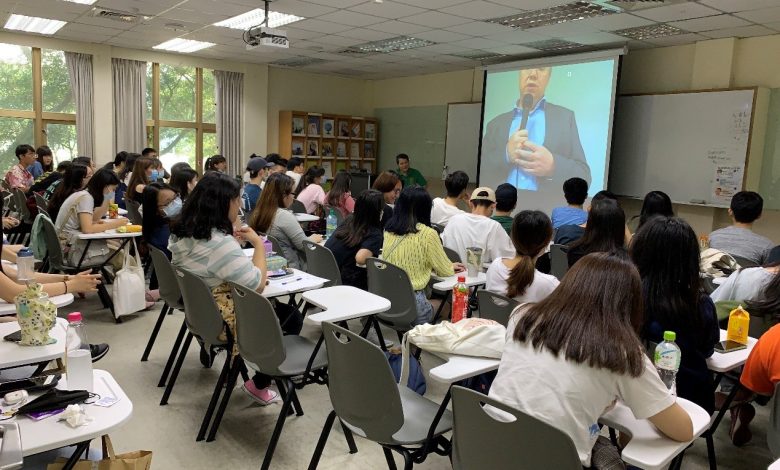 In response to the Covid-19 pandemic, distance learning, and online courses have become a major issue in Taiwan's education. However, it is nothing new for the teachers and the students of the Department of Russian Language and Literature of the Chinese Culture University (hereinafter referred to as CCU) to teach and learn via the Internet. Over the past few years, the Department has cooperated with our sister schools in Russia and held online sessions for students to learn with each other. For example, the instructors responsible for the conversation courses integrate online discussion sessions in the curriculum, guiding students to introduce domestic cultures to Russian students and to share or exchange opinions on various topics. Besides, our students are encouraged to participate in the event of "Total Dictation" held by Russia annually and internationally.
The Department of Russian Language and Literature of CCU was established in 1962 and has made great contributions to the training of Russian talents in Taiwan. In addition to remote online communication with sister schools, when the epidemic was not affected, a considerable number of exchange students went to sister schools every year, immersed in the Russian environment, and integrated into the life and culture of the Russians. The ex-situ teaching held during the summer vacation provides not only the Russian students, but also the opportunities for CCU students to go to Russia to experience culture for a short time. However, the Russian Department is not satisfied with this. Two years ago it signed a dual degree with a Russian sister school. This is the first one and is still the only university in Taiwan.
Russia is one of the largest country in the world and has always had a significant international influence. The Department of Russian Language and Literature of CCU will continue to work hard to cultivate Russian-Taiwan exchange talents with an international outlook for domestic education.