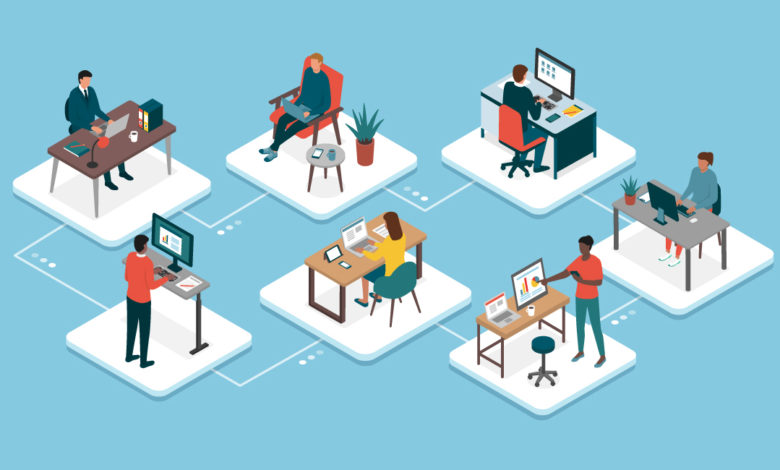 Well, what a strange year 2020 has been. It started out so positively, but like almost every other sector, higher education has been seriously challenged by the Covid-19 pandemic and in so many ways. For most universities and colleges globally, campus closures were an early outcome with an associated rapid shift to what has been termed 'emergency remote learning'. Essentially this is where face-to-face classes were replaced by synchronous and asynchronous sessions delivered through a variety of online platforms, with Zoom in particular becoming a regular part of our day-to-day life. Quickly educators had to alter their approach, learn new technologies and become familiar with losing regular direct contact with their students. When live online sessions were enabled, we became used to phrases such as "you are on mute", "I can only see the top of your head' and "we lost you for a moment". For students, this pivot to a new way of learning has also been a challenge, particularly the feeling of isolation as a learner and the difficulty in remaining engaged and active, let alone the issues with internet connectivity and accessibility.
Overall, one view would be that everyone rose to the challenge and higher education has now embraced online learning. The landscape has changed. However, I feel there are two important questions for us to reflect on as we head into 2021. Have we really shifted to online learning? Will advances and achievements be lost when we finally return to normal? Although educators have put in a great deal of effort, demonstrated creativity and agility and really thought about their students, it is unclear whether the output is effective online learning or largely a rapid conversion of face-to-face sessions. Unfortunately, there are a number of university leaders out there who suggest the job's done and their institution is now an online learning provider. But where's the evaluation of quality and effectiveness? Surveys and some early publications indicate that there has been some positive student satisfaction, but is this temporary or will it be longer-lasting? Students have, in the main, been tolerant of the situation, recognizing the strains their educators have been under to make changes, but there are various published reports of students demanding tuition fee refunds, citing they have not received an appropriate learning experience. Whatever the case institutions and individual educators must evaluate their course offerings, using a range of indicators, to identify what's working well, how learners are engaging with their learning, what outcomes are being achieved and what might need to be changed.
One of the mistakes of online learning is to approach it as a conversion or transfer of face-to-face teaching to an online platform or delivering face-to-face remotely. This is a mistake, as some things really just don't work well online or when delivered electronically. Instead, curriculum designers and educators need to focus on what it is to be an online learner and what they would want from an online course experience. Using a principles-based framework approach to course development and delivery can support this. Such a framework should include a focus on enabling social and accessible learning, providing students with appropriate guidance and support, introducing technology that enhances learning, and approaches that promote engagement. This type of approach helps to ensure a co-ordinated, consistent and effective structure to online curriculum design across programs and keeps educators focused on designing specifically for online. Using a framework, rather than a restrictive model allows for educator creativity and the ability to flavour learning and teaching for the particular discipline or student cohort. An online design principles framework also supports institutions and educators that have limited budgets by focusing on effective and efficient pedagogies rather than being distracted by technology. Implementation of the framework can be augmented by building on what is already available both within the institution and from recognized external sources, promoting the sharing of ideas and approaches amongst colleagues, as well as ensuring the reuse of learning assets and materials in a variety of ways. Keeping things simple, fresh, and effective also provides the opportunity to deliver online learning at scale.
Purposely designing for online will ensure students receive an appropriate and positive learning experience, but more than that, it will help educators to focus on those learning approaches with recognized and evidenced learning benefits and outcomes. This can only enhance the campus-based learning experience too, as educators will be able to focus on what is most effective for face-to-face encounters and what elements of learning are best delivered online as pre- or post-class activity. In that way, post-Covid we can go 'back to better' rather than 'back to normal'.
Professor Darrell Evans
Founder, globalDARBE