AppliedHE
Partnerships
AppliedHE in partnership with AHLA launched the first Global Higher Education Medical School and Teaching Hospital Ranking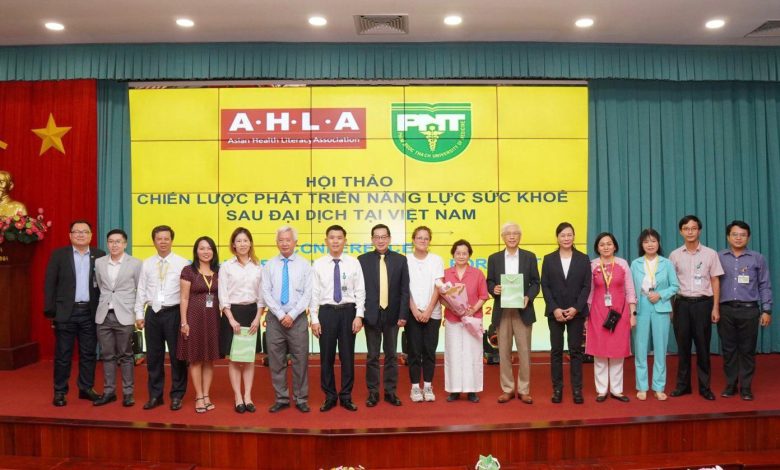 On October 10, 2023, Pham Ngoc Thach University of Medicine (PNTU), the top medical university in Vietnam and Southeast Asia, organized a highly successful workshop on "Health literacy strategies for post-pandemic in Vietnam." The event attracted over 200 participants in person in District 10 of Ho Chi Minh City.
The workshop coincided with International Health Literacy Month in October and the Vietnamese government's Digital Transformation for Health program.
Notable presentations were given by Prof. Peter Chang, Honorary President of the Asian Health Literacy Association (AHLA); Vice President Dr. Duong Van Tuyen; and Secretary General Dr. Nguyen T P Thao.
Mandy Mok, AHLA partner and CEO of AppliedHE (Singapore), also presented the launch of the AppliedHE-AHLA Ranking for Medical Schools and Teaching Hospitals. The ranking results are expected to be released at the 10th AHLA International Conference, which will be held in Ho Chi Minh City from May 13-15, 2024.
Rector Assoc. Prof. Nguyen Thanh Hiep, Vice Director of the AHLA office Dr. Tran Quoc Cuong, and advisor of the PNTU Dr. Nguyen The Dung, former director of the Department of Health in Ho Chi Minh City, participated in and joined the discussion.
The success of this joint workshop has paved the way for future editions, promising even more enriching experiences and opportunities for students and audiences eager to contribute to the field of improving health literacy and e-health literacy.