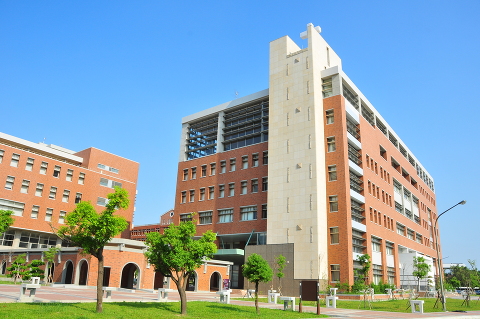 UK's Quacquarelli Symonds (QS) announced the ranking of Asia's best university for 2021 on Nov. 25. CJCU is ranked 401-450, proving that CJCU's hard work has been internationally recognized. The ranking's 11 indices include: Academic Reputation, Employer Reputation, Faculty Student, Staff with PhD, Citations per Paper, Paper per Faculty, International Research Network, International Faculty, International Students, Inbound Exchange Students, Outbound Exchange Students.
CJCU did well in indices such as Faculty Student, Outbound Exchange Students, International Students, Inbound Exchange Students, International Faculty, ranking within 250. This shows that CJCU is working hard in its goal to globalize and fulfill the commitment to become a top international Christian University. CJCU will also continue the pedagogical ideal of "students as the center of instruction", promotion of career placement for students, building diverse and flexible curricula, interdisciplinary learning, and domestic and international industry-academia cooperation and industrial internships.
President Lee Yung-Lung, said that thanks to the university faculty members, CJCU is able to be awarded as QS Asia's top university. In the future, faculty members are encouraged to continue their commitment to research and teaching and to provide an environment for international communication. As a responsibility to the society, CJCU will also expand the social participation of faculty members and students to make CJCU the best international university.