Learning
HKU introduces new policy to fully integrate GenAI in Teaching and Learning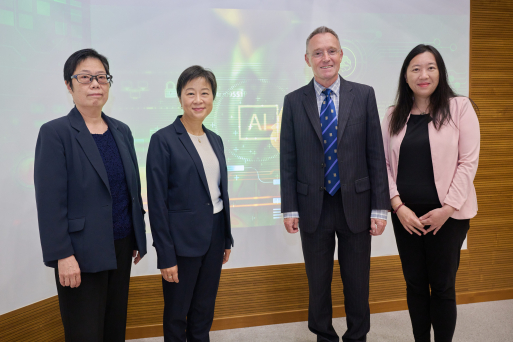 The University of Hong Kong (HKU) has announced its commitment to incorporating next-generation artificial intelligence technology, GenAI, into its teaching and learning environment starting from the 2023-24 academic year.
In June, the University Senate endorsed a comprehensive policy for using GenAI in teaching and learning. This incorporation of GenAI will establish it as the fifth literacy for HKU students, alongside the current four literacies of oral, written, visual, and digital communication, under the HKU communication-intensive course (CiC) initiative.
Over the past several months, HKU has offered free access to ChatGPT and other generative AI tools for teaching staff. Beginning this new semester in September, a wide range of GenAI tools such as Microsoft OpenAI and Dall-E will be provided for free to all teachers and students for teaching and learning purposes. Trainings and online courses and other resources will be provided to ensure the effective use of these tools.
"HKU embraces GenAI and recognizes AI literacy as essential to teaching and learning. Our goal is to enable our teachers and students to become not only AI literate but also leaders in exploiting the vast potential of GenAI for the benefit of mankind," said Professor Ian Holliday, Vice-President and Pro-Vice-Chancellor (Teaching and Learning), who earlier led the task force to formulate the policy paper. He will chair a new GenAI User Advisory Committee to oversee the integration of GenAI in teaching and learning, and determine which GenAI tools should be incorporated and how they can best support student learning.
Under the new policy, teachers are encouraged to optimise student learning with GenAI including devising creative, engaging and innovative T&L activities; fostering analytical thinking; developing critical research skills; creating content tailored to individual needs and interests, etc.
To maintain the highest standards of GenAI integration, periodic evaluations involving multiple stakeholders, such as teachers, students, and IT administrators, will be conducted. These evaluations will inform future strategies and tactics to address any emerging challenges.
Find out more : HKU HK