Learning
MSU's fashion of the future
Student designers impress at the Interfusion Fashion Show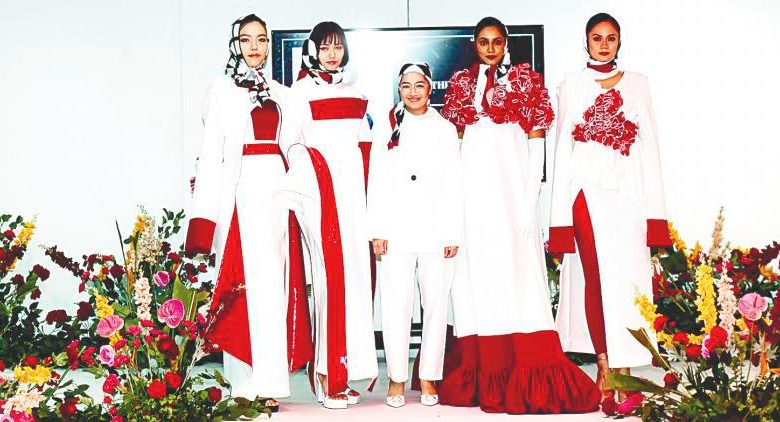 Management and Science University (MSU) School of Hospitality and Creative Arts (SHCA) presented the collections of twelve final-year Bachelor in Fashion Design with Marketing (Hons) students at an Interfusion Fashion Show recently.
While hosted at the Gemilang Runway on campus in Shah Alam Section 13, the SHCA Interfusion Fashion Show based its collections on the six Sustainable Development Goals (SDGs) of the United Nations (UN), as it was felt this was important for students.
Fashion that matters
While designing in the spirit of SDG 3 for Good Health and Wellbeing, Zahirah Zulkhairi caught the attention of the runaway with her Bat and Corset design.
In Designing for Gender Equality (SDG 5), was Siti Nur Amalina Ahmad, with her inspiration Wearable Transforming Costume, and Nur Athirah Zahra Zakaria, with her inspiration Chess.
For Industry, Innovation, and Infrastructure (SDG 9) was Nur Nutailah Zamri, with her inspirational Harajuku Streetwear.
Sustainable Cities and Communities (SDG 11) had Abdullah Iqbal Zulkafli, who was inspired by British designer Alexander McQueen, and Ian Syafiq Muhamad Azri, with his collection Fritilldea x Ian Syafiq, by Local Street Art.
Lavanya Erajan designed the two dresses donned by MSU visiting professor Masue Kato to the METFEST Sounds of Malaysia concert last May, presented by Malay Traditional Wedding Dress; Ronald Henry Juak, by Iban Tribe; and Siti Fatema Habeeb Sheman, by Jaipur Motive x Indo Western.
SDG 12 for Responsible Consumption and Production had Nurfarihah Aqila Azhar inspired by Corals and Amira Dayana Faizah Azlan inspired by The Birth of Gaia.
Read more : The Sun Daily