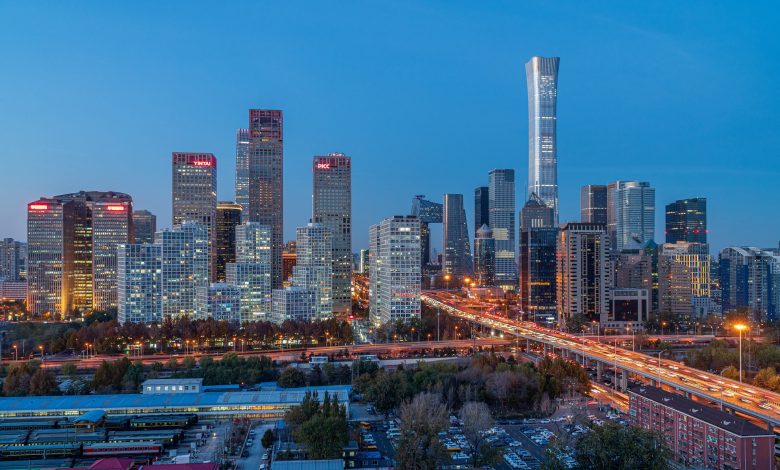 China is conducting a multiyear reform of its higher education system to address the country's changing economy and demographic challenges, with an emphasis on boosting its vocational education.
Vocational training typically produces workers who take on roles such as auto mechanics, heating and air conditioner repair technicians, electricians, plumbers and computer technicians. Such skilled workers form the muscle of an economy that is looking to enhance its manufacturing prowess.
But this educational track also suffers from a lower perceived social status, compared with the professional education that produces scientists, business managers, engineers, doctors, lawyers, economists and government bureaucrats.
In December, the central government issued guidelines vowing to give greater priority to the "high-quality" development of vocational education, while strengthening the integration of vocational and general education.
As the government increases its construction of vocational schools, Caixin has learned that several provinces have upgraded vocational institutions to bachelor's degree-granting universities, while others halted expansion plans for existing universities. These limits on college and university expansion are seen as a way for schools to ensure that they devote more resources to educating students on the campuses they already have.
The changes put China on a path toward meeting its goals of spurring innovation in the tech industry and moving toward more sophisticated manufacturing as it deals with deepening demographic woes that threaten the future growth of its economy.
Upgrading vocational education
In January, the Guangdong provincial education department said it was planning to apply to the Ministry of Education to upgrade Shenzhen Polytechnic, a reputable public vocational college in the southern tech hub, to a "vocational university."
Similarly, the provinces of Heilongjiang, Gansu, Jiangxi and Hunan, as well as the Ningxia Hui autonomous region, announced in recent months plans to upgrade more than 10 public vocational colleges to university status by 2025.
A vocational university awards bachelor's degrees like a general university for skills taught. It also requires students to undergo a longer period of training than other types of vocational schools.
In 2019, the Education Ministry launched a pilot project granting approval to a group of vocational institutions to become universities. That year, the State Council, China's cabinet, announced a major reform of vocational education, making it clear that vocational education is equal in status to general education, and officially establishing it as a separate type of education in China.
In 2021, the central government issued guidelines aimed at expanding the share of vocational university enrollment to at least 10% of the total enrollment in higher vocational education institutions by 2025.
But despite these efforts, the development of vocational universities has not been smooth, partly because most of these schools are privately operated; the education they provide is not considered as rigorous as that of public schools. This makes students and their parents reluctant to choose them, according to experts.
The growth of vocational universities has also been affected by the now-abandoned "zero-COVID" policy, which at times confined hundreds of millions of people to their homes, the experts told Caixin. They believe that with venerable public vocational institutions like Shenzhen Polytechnic joining the reform movement, China's vocational universities will grow quickly.
In March, an Education Ministry official said at a news conference that China's vocational universities enrolled 76,300 new students in 2022, an increase of 84.39% over the previous year.
Read more : Nikkei Asia