Learning
"Thammasat" won the world championship with the development of the "Rangsit Model"!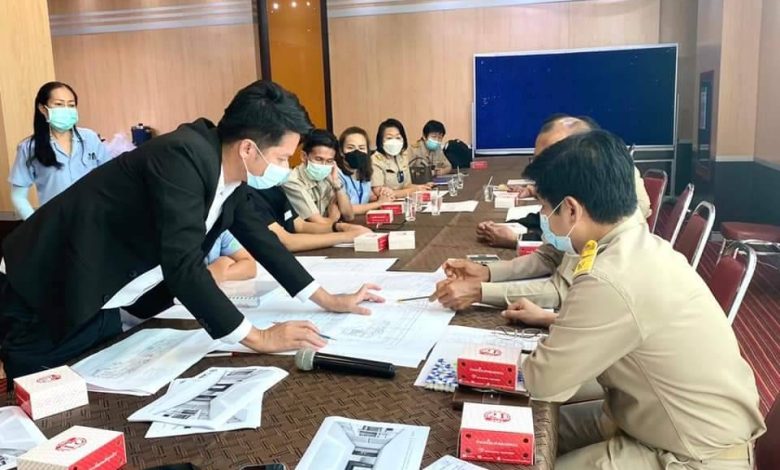 "Rangsit Model", the work under the Universal Design Research Unit, Faculty of Architecture and Town Planning, Thammasat University received the first prize as the winner of "The Universal Design Competition" 2022 in the Expert category from the Institute of Universal Design, Germany by being recognized as a work that can really drive and benefit all groups of people. The competition has been around for over 10 years and in the year 2022, there were representatives of more than 10 countries such as Germany, England, China, Japan, etc.
Assoc. Prof. Dr. Chumkhet Sawaengcharoen, Vice Rector for Administration of Rangsit Center for Physical Education, Thammasat University revealed that initially, the Rangsit Model derived from the academic services for society in 2007 by visiting the area of ​​Rangsit Municipality to adjust the environment to support the elderly society through the main objective that the end-to-end area must be able to accommodate and access by all groups of people, then the principle of universal design has been applied both at the policy level to the actual implementation. Until in 2012-2013, the lessons learned from such concepts could be compiled into the Rangsit model. In 2014, the model was presented at the 5th International Conference for Universal Design in Japan and received an award for outstanding academic work in the 9th National Conference on Persons with Disabilities, Thailand.
"Rangsit Model" is the designing of environment for all people by emphasizing on improving the quality of life of vulnerable groups such as people with disabilities, the elderly, etc., and focusing on the process of participation of those involved in the community, from problem analysis, design, remediation, construction, to evaluation and feedback for further improvements. The participatory process allows the relevant working groups to understand the target group, not projecting needs through assumption, and create a sense of ownership over the work that takes place, which will directly affect future mutual care and maintenance.
As for the participation process that occurs, it consists of four main parties in the spatial driving force: 1. Owner 2. User 3. Local government, and 4. Support such as the Faculty of Architecture, Faculty of Social Administration, Faculty of Public Health, etc., with the Rangsit Model as a driving force for the Sustainable Development Goals (SDGs). Specifically, Goal 11 on Sustainable Cities and Communities which is to make cities more livable, and Goal 10 which focuses on reducing inequality by helping people achieve equality and a better quality of life.