Leadership
World Class 'Thammasat Student' Acting for Luxury Brand 'Designer' 1 of 3 scholarship candidates for the TOP 5 fashion institutes in the world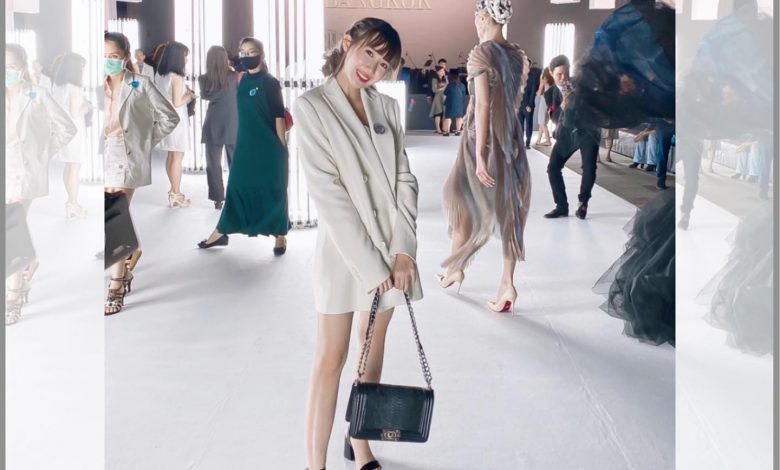 "Istituto Marangoni", a leading design institute with a world-class reputation founded in 1935 in Milan. It is currently ranked in the TOP 5 of the world, offering teaching in all fields of fashion, whether it is Design, Styling, Photography, Communication, Promotion, Marketing or Business, becoming the ambition of the new generation around the world who wish to apply and study.
Primrose, Ms. Chulalak Chaikarn, a student from the Textile and Fashion Design Program, Faculty of Fine and Applied Arts, Thammasat University is one of the very few people who have been selected by the institute to receive the Istituto Marangoni Scholarship: February 2022 to study the Master's Degree in Fashion Luxury Brand Management program at Istituto Marangoni Institute, London Campus, having tuition fee reduced by around 2,500 pounds or about 115,000 Thai Baht.
Primrose said that normally, Istituto Marangoni has joint ventures with leading brands and there is also a scholarship of the university itself. It will accept no more than 3 scholarship students per class. This round is the university's scholarship in which the institute will assign problems in accordance with the requirement of each major as part of the application process.
Fashion management is the program that "Primrose" applied. Therefore, there is no need to do a clothing design project like the fashion design major. However, the consideration criteria will be focused on outstanding work experience expressed through Statement of Purpose (SOP) and Curriculum Vitae (CV) along with academic results.
Although during her bachelor's degree studying, "Primrose" was majoring in fashion, however, chose to study marketing as a minor subject, therefore has a portfolio and work experience in both fashion and marketing and having also various contest projects with guaranteed prizes.
Starting from her 1st year of study, she was the winner of the Sakura Collection 2018 Asia Student Award in Thailand competition and was representing Thailand in bringing the works to show on the runway collection of the Japanese fashion in Japan, and went on to study a short-term fashion course at the Bunka Fashion School in Japan. During that time, she had the opportunity to work part-time in a Japanese company for almost a year and later decided to quit to attend additional special classes in the field of pattern-making.
During her study, she has never been spared from submitting projects for any contests and accepting freelance jobs both on logo design, graphic work, and clothing design for various brands via Instagram to keep up with all the skills. Until the third year, she started to initiate her own clothing brand, Le moral, as a joint venture with her friend.
Primrose said that for Fashion Luxury Brand Management, most of the people who study and receive scholarships are graduates in marketing or management in particular. But even though she studied fashion however want to acquire knowledge to build on, so she decided to study in this major.