Policy & Economy
Co-founder & Honorary Chairman of Acer Stan Shih on what Wangdao and Asian Si-vilization are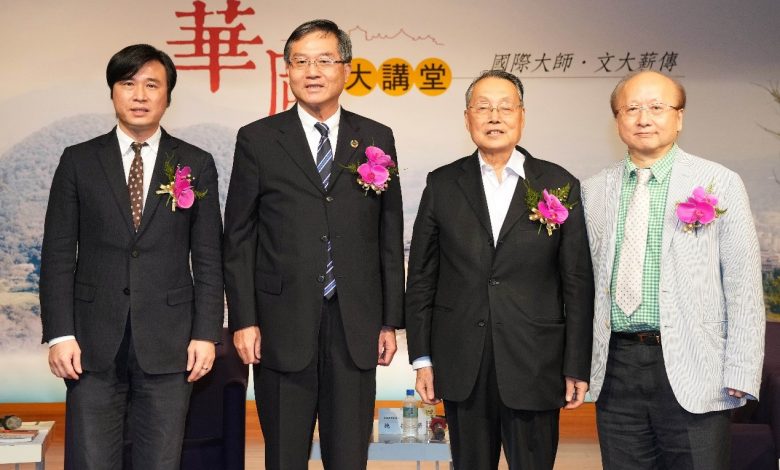 Hwa Kang Academy is the highest-ranking speech series at Chinese Culture University.
Featuring world-renowned experts from academic, governmental, and industrial sectors and attended, share them expertise with our audience.
Summary of Hwa Kang Academy on May 11, 2021:
Chairman Stan Shih has been promoting Wangdao, principles originated from Asia, to be applied in business management. Mr. Shih believes the world could also benefit from the Wangdao mindset. Wangdao is the way taken by the leader of an organization. Its core ideas are value creation, balance of interests and sustainable development. Using the hexa-aspect value general theory to evaluate the overall value of an object, we could find and cherish the intangible, indirect and future values by examining the tangible, direct and present values. Should the corporates adopt this system to identify and create values, we could have long-term balance and development to achieve sustainability.
The idea that Taiwan could position itself as the "Technology Island" proposed by Mr. Shih in 1989 has had a profound impact on the industry. In 1996, in response to the global trend, Mr. Shih started to promote creativity and innovation. In 2016, once again, he proposed that new business models should be adopted by sharing existing resources and values to optimize customer experience. Companies need to gradually transform Taiwan into a Si-nnovation Island and the birthplace of a New Eastern Si-vilization.
Taiwan's semiconductor manufacturing remains in a dominant position, which has made the island the "Asian Silicon Island." Silicon is seen as the key element for future product creation. Asia is the fastest growing region in the global economy and the world's largest market. Taiwan has produced and will continuously create many consumer products to provide a better quality of life for the market. Thanks to the long and complex history of Taiwan, the nation keeps its Chinese traditions and cultures, which blend in theories of Tai Chi, ambicultural perspective and approach, oneness, win-win strategy, character building, global village, and the Confucian doctrine of the Mean, etc. The rich legacy of Chinese renown scholars provides the young and coming generations inspirations and insights for development. Moreover, young people in Taiwan have learned to be creative and innovative. These all give Taiwan the edge to become more competitive than ever. In order to bring the New Eastern Si-vilization to our life, Mr. Shih has come up with the concept of Eastern Si-vilization Smart City, which is people-oriented and works around the silicon chips Taiwan continues to manufacture. The flagship project aims to develop the new civilization for Taiwan. Acer announced its new project to kick-start from 2021.