Learning
CCU Invites Professor Yang Ru-Bin as a Primary Presenter for 2021 Academic Year Hwakang Academy Lecture Series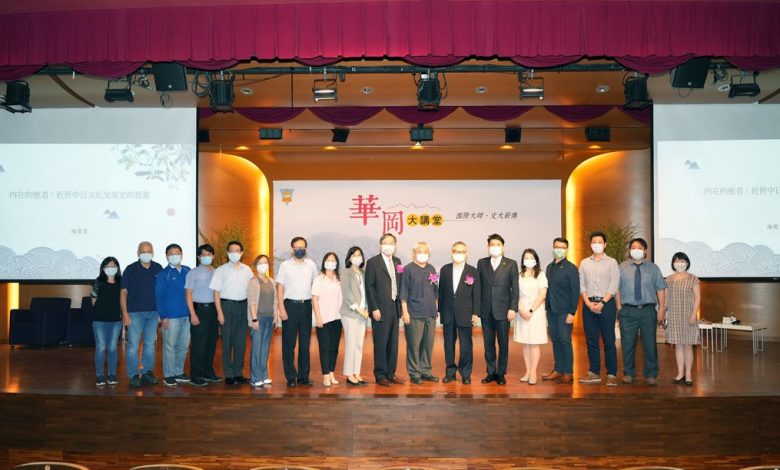 Topic: Inner Spirit – The Significance of the History of Sino-Japanese Cultural Exchange in Modern Times
Speech Outline:
Although China and Japan are separated geographically, their cultural relations are extremely close. The history of the two countries in modern times is a story of fierce conflict. However, calligraphy and Confucianism become the medium of cultural exchanges between the two countries, China and Japan have a solid foundation for exchanges. Calligraphy and study of Confucian classics are the foreigners in Japan, but they turn into some kind of nutrients of Japanese spirits. Make them an inner spirit outsider.
Speaker introduction:
Yang Ru-Bin is a chair professor, Ph.D. in Chinese Literature, National Taiwan University, and is currently a co-employed chair professor at the Institute of Philosophy and General Education Center of National Tsinghua University. The main research fields are pre-Qin philosophy, Song and Ming Neo-Confucianism, etc. His works include "Views of Confucianism ", "The Meaning of Opposition: Modern Asian Trends of Anti-Confucianism", "From "Five Classics" to "New Five Classics", "1949 Praise", "Zhuangzi in Confucian Perspective", "Theory of The Five Elements: Pre-Qin Thoughts On Existence of The Ancient Times, Original Confucianism-From Emperor Yao to Confucius, etc. " Confucianism's' Qi and Gong Fu", "Asian Meditation Psychology", "The History of Natural Concepts", "The Body Dimension of Chinese Philosophy Studies", etc. The works on translation, such as "The Psychology of Oriental Meditation: From the Book of Changes to Zen Buddhism", "Confucius' Music Theory", "Medicalism and Philosophy", "The Universe and History: The Myth of Eternal Return".