AppliedHE
AppliedHE "ONLINE-Ready Rating" Launched to Empower Students to Choose High Quality Online Programs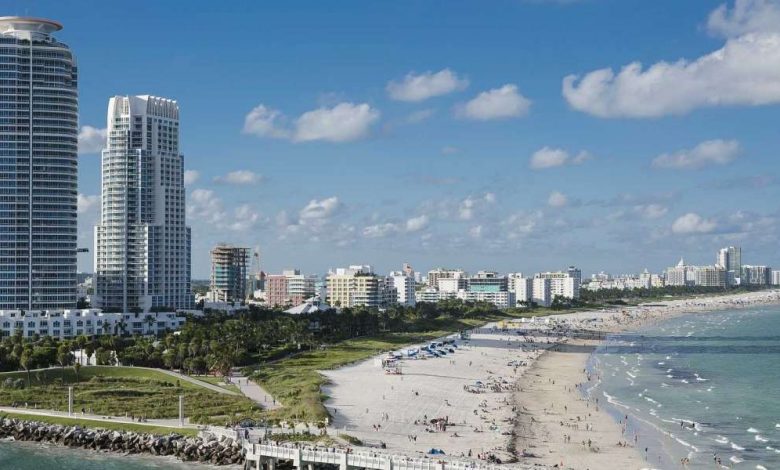 SINGAPORE, Monday 14 February 2022 – AppliedHE, South East Asia's leading higher education ranking and rating agency, today announced that MIU City University Miami, Florida, is the world's first institution to be AppliedHE ONLINE-Ready Rated.
The news marks an important moment for both organizations. MIU City University Miami is the first university in the United States to be AppliedHE rated. AppliedHE's stamp of approval not only demonstrates the outstanding quality of MIU City University Miami's online programs, but also gives it more brand recognition in Asia, where AppliedHE is well known for evaluating learning and employment-focused higher education.
Noting the significance of the new rating, Ms Mandy Mok, AppliedHE Founder CEO, commented: "This is a big step for AppliedHE into the online learning space, and a big step for MIU to reach out to Asian students by embracing AppliedHE, as an Asia-based brand focused on employability and quality teaching".
MIU is an American university based in Miami, Florida, that offers undergraduate and graduate university courses via both online and face-to-face methods. MIU offers students in Asia and around the world an opportunity to obtain an affordable and accredited US degree, and study in ways that suit them best, be it online, on campus in Miami, or a mix of both.
The AppliedHE ONLINE-Ready Rating measures the quality of a higher education institution's online course delivery against a benchmark of globally recognized best-practices. For example, are students able to join online class discussions or projects? Are course materials suitable for online delivery? Are instructors responsive to student needs? Can exams be conducted online in credible ways? Do online learners receive enough support and career counseling? To measure all these different aspects, AppliedHE surveyed MIU students and faculty.
The high score obtained by MIU, with 88.7 points out of a possible 100, suggests that in almost all these aspects, MIU City University Miami is operating at the leading edge of what is possible in online higher education.
Commenting on the results, Mr Dirk Hopfl, MIU Asia Pacific Director, noted: "The outstanding AppliedHE ONLINE-Ready Rating results allow MIU to showcase the strengths of its online programs, giving students, their parents, and academic partners a guarantee of a high quality education. It's just one of MIU's many strengths, along with the flexibility of where to study, and receiving a coveted and globally recognized US degree."
While MIU is a relatively small institution and not very well-known (yet) in Asia, it is part of the publicly listed ProEduca Group, the market-leader in online and distance education in Spain and Latin America.
Emphasizing the quality of the AppliedHE ONLINE-Ready Rating, Mr Pieter E Stek, AppliedHE Chief Analyst, remarked: "The AppliedHE approach to ratings is that you have to go to the students and faculty and ask them: is this university good? Do they really do what they claim? Only then can you really know what's going on. As a prospective student you should have that kind of information available to you."
About AppliedHE
Founded in Singapore in January 2020 by veterans from QS Quacquarelli Symonds' Asia office, AppliedHE™ is a globally oriented higher education evaluation and branding company that is rooted in Asia which aims to positively disrupt the global higher education sector. As a consumer and business-facing brand, AppliedHE™ ("Applied Higher Education") represents skills-based employment-focused higher education, as emphasized by its slogan Skills and Job Ready. Future Proof. The AppliedHE™ brand appeals to career-minded students and to institutions, it represents a fresh approach to institutional advancement, quality improvement and branding that leads to long-term and sustainable institutional success.
AppliedHE™ is currently in the process of scaling-up its operations and offers solutions in the following areas: rankings and ratings (including the JOB-Ready, ENGLISH-Ready, ONLINE-Ready, Rankometer and Private University Ranking: ASEAN), physical and online events (including Squaring the Circle Debate, Fireside Chat and Xchange) and higher education news distribution (Xtra! Xtra! and Xtra! Xpress). Its new higher education-centred online networking platform for (prospective) students, alumni, faculty and employers (AppliedHE FUTURE) was launched in January 2021 and will soon include a service for online internships, connecting students, universities and employers.
With its corporate headquarters in Singapore, AppliedHE also has staff and agents located in China, Malaysia, Indonesia, Pakistan, South Africa, Sri Lanka, Taiwan, Philippines and the United Kingdom.
About MIU City University Miami
MIU City University Miami (formerly known as Marconi International University) is an innovative American university based in Miami, Florida that offers accredited undergraduate and graduate university courses, both online and on campus.
MIU is dedicated to innovation in learning technologies and methodologies and to advanced research at an international level at the service of societal changes and progress. MIU's commitment to excellence and qual­ity in­spires pro­grams that pre­pare stu­dents to face global changes and to suc­cess­fully apply their aca­d­e­mic knowl­edge to real-life sit­u­a­tions.
MIU's mis­sion is to pro­vide in­no­v­a­tive and af­ford­able high-qual­ity de­gree pro­grams and learn­ing op­por­tu­ni­ties to both U.S. residents and in­ter­na­tional stu­dents, uti­liz­ing the lat­est tech­nolo­gies and re­spond­ing to stu­dents' needs in their pur­suit of aca­d­e­mic, per­sonal, and pro­fes­sional in­tegrity.
Press Contacts
For AppliedHE: Mr Pieter E Stek, Chief Analyst (ps@news.appliedhe.com, +60 3 9213 1957)
For MIU City University: Mr Dirk Hopfl, Director Asia-Pacific (dirk.hopfl@miuniversity.edu, +65 9236 1802)