Leadership
The University of Law appoints new Vice-Chancellor and Chief Executive Officer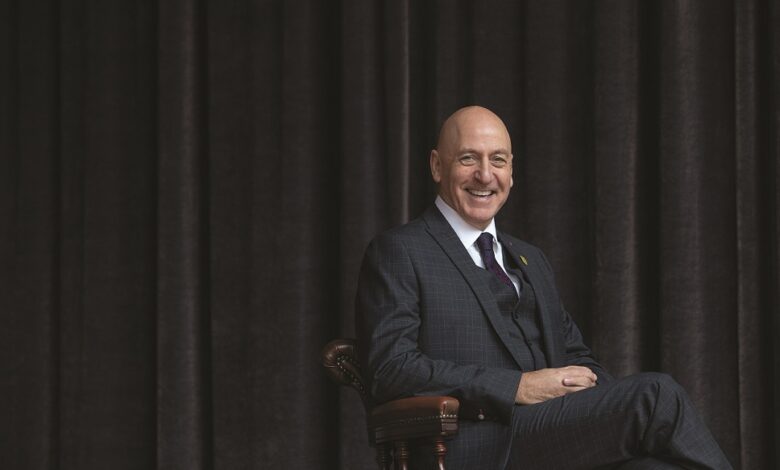 The University of Law (ULaw) is very pleased to announce the appointment of Professor Craig Mahoney as its new Vice-Chancellor and Chief Executive Officer.
With a successful career in education spanning over 30 years, Professor Mahoney joins ULaw from the University of the West of Scotland, where he has been their Principal and Vice-Chancellor for 8 years.
An accomplished senior leader with an established track record of strategic planning and teaching excellence, Professor Mahoney has worked in universities across the UK including research-led Russell Group Universities and teaching-led institutions. He was shortlisted for the Guardian Outstanding Leader in UK Higher Education in 2018.
Professor Mahoney will join the ULaw Executive Board early next year and be responsible for the academic, operational and commercial leadership of the University.
Born and brought up on a farm in Tasmania by working class parents who left school at age 11, university education wasn't ever discussed. But hugely competitive, Craig went to university, merely because his older brother did. He holds a BEd in Chemistry, Maths and Biology, a PhD in Psychology and an MA in Sports and Exercise Sciences.
At the University of the West of Scotland, Professor Mahoney saw the student body grow by 7,000 and led the University to becoming the top university in Scotland for knowledge exchange in the top 5 UK wide. With a passion for learning excellence and promoting equality, diversity and inclusion within education, he delivered a significant investment in university wide technology supported learning. He holds a number of external committee appointments including Board member of the Quality Assurance Agency, Chair of the British Universities and Colleges Sports, and Fellow of the Royal Society of the Arts.
Professor Mahoney commented: "I am honoured and delighted to have been appointed as The University of Law's next Vice-Chancellor and Chief Executive Officer. I look forward to building on the momentum and achievements that have been delivered under Professor Andrea Nollent's leadership.
"The University's track record for learning and teaching excellence and commitment to the highest quality outcomes for its wonderful students is impressive and I look forward to collaborating with its community of gifted and dedicated colleagues to create and harness the exciting opportunities for continued excellence and growth that lie ahead."
ULaw Chairman, Rt Hon Prof the Lord Blunkett commented: "After a very thorough and intensive process over the last 4 months, I am very pleased that Craig has agreed to join The University of Law as Vice Chancellor and Chief Executive Officer.
"His extensive experience will be invaluable in taking forward the expansion and diversification of the University, building on the enormous progress that has been made in recent years.
"His appreciation of the ambitions of the Board of the University to expand its reach internationally, whilst consolidating its high-quality, high-reputation delivery to students studying in the UK campuses, together with his undoubted leadership skills, provides us with great confidence for the future.
"I personally look forward to working with him and to expanding the innovative partnership arrangements between the University and higher education institutions in the UK and across the world. This will allow us to offer a model, for both undergraduate and postgraduate students, that promotes innovation and flexibility whilst delivering the highest possible quality of education and opportunity for employment". For more information about ULaw, please visit https://www.law.ac.uk/about/.