Research
Get to Know Serum of Bamboo Extract, a World-Class Innovation by Assoc. Prof. Dr. Supakorn Boonyuen, Professor of the Faculty of Science and Technology, Thammasat University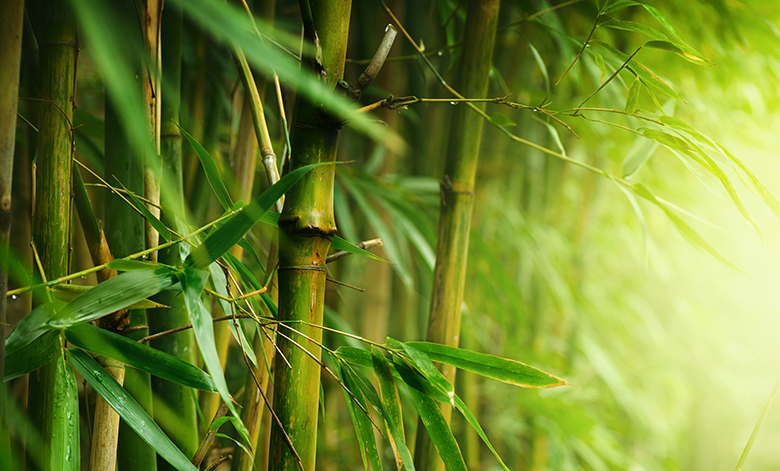 The serum of bamboo extract for sensitive skin innovation by Assoc. Prof. Dr. Supakorn Boonyuen was presented at the 48th International Exhibition of Inventions Geneva SPECIAL EDITION 2021: Inventions Geneva Evaluation Days Virtual Event, and it won the silver award.
The research by Assoc. Prof. Dr. Supakorn Boonyuen applied chemical technologies to study and seek information in addition to processing bamboo leaves in order to show to the farmers of Sa Kaeo and nearby areas the big picture and to share technologies used to harvest and extract a flavonoid from bamboo leaves to generate income for the community. He found that the flavonoid found in bamboo leaves is isoorientin, which is present in large quantities in the Sang Mon Nuan Rachinee strain of bamboo and that it can be extracted by using a suitable solvent. The harvest and extraction processes are uncomplicated and can be performed by the local farmers. This can be a way to add value to bamboo leaves, which traditionally served only as cheap biofertilizer, and can boost the economy of communities. Bamboo is a plant that can be grown in every area and it can grow well without requiring fertilizer or pesticides, so it is fully organic and chemical-free. Bamboo leaves that are brought for extraction are bamboo leaves that are still on the plant and not have fallen to the ground. After they are cut, they are washed and then dried in a shaded area in an insect-free facility and then crushed before being extracted by a solvent. Then the solvent is evaporated. The extract obtained is tested for its quality by the Department of Chemistry, Faculty of Science and Technology, before it is delivered to its processing plant.
Isoorientin additives in products are classified as non-toxic to cells and are highly effective. Cosmetics that contain this flavonoid from bamboo leaves can reduce cell inflammation and prevent free radicals, which are a cause of wrinkles, on the skin. Moreover, for consumers who often develop acne with inflammation, when this serum was used along with Micellar which the researcher developed with the addition of the flavonoid from bamboo leaves, it was found that their satisfaction increased while the acne decreased. With these benefits, the innovation to process extracts from bamboo leaves readily available in various communities can provide a means to generate income and create jobs. All of this is a promotion of learning and innovation in communities to facilitate economic development within communities in line with the country's innovation policies, all while developing cosmetics and micellar for removing cosmetics.
This process to extract the key substance from bamboo leaves has been applied for petty patent registrations, with petty patent registration number 12769 for the title "beverage from bamboo leave extract and manufacturing process", owned by Thammasat University (16 June 2017) with Assoc. Prof. Supakorn Boonyuen named as the inventor, and petty patent registration number 10154 titled "extraction process for enhancing antioxidants from tea", owned by Thammasat University (29 July 2015) with Assoc. Prof. Dr. Supakorn Boonyuen named as the inventor. For the part of the products invented, they were already applied for FDA registrations, and numbers have already been issued. These are a "concentrated serum from bamboo leave extract to for natural moisturization and smoothening" with registration number 10-1-6200008553″ and a "special formula cleansing micellar with bamboo leave extract for thorough cleaning without dry skin after use" with registration number 10-1-6200008316.