Research
Converting Old Tires into Valuable Aerogel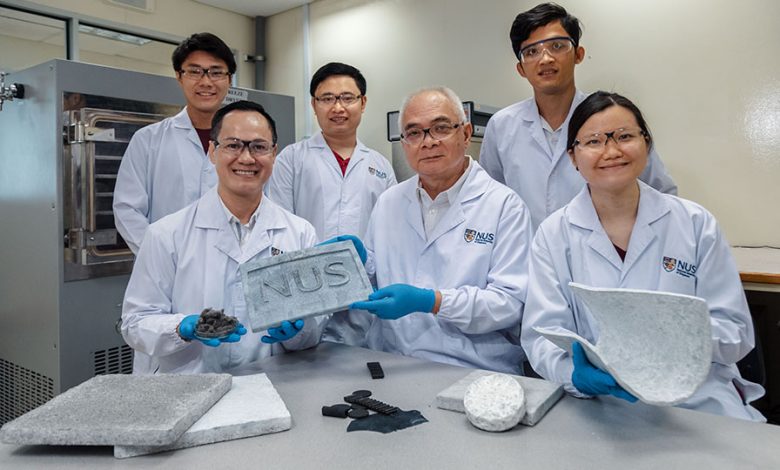 A team of NUS researchers has achieved a major technological breakthrough by converting waste rubber tyres into super-light aerogels that have a wide range of applications. This is the first time that aerogels are made from waste rubber tyres. The new rubber aerogels demonstrate remarkable properties — they are extremely light, highly absorbent, very durable, and they are also very efficient at trapping heat and sound.
By upcycling waste rubber into products of a higher commercial value, this new technology promotes a wider use of scrap tyres, and offers an eco-friendly way to recycle used rubber. This novel technology was published in the print version of scientific journal Colloids and Surfaces A: Physicochemical and Engineering Aspects in September 2019, and a patent has been filed.
To boost the research efforts of the team and raise public awareness of recycling, Mapletree Investments, a leading real estate developer with a strong focus on environmental sustainability, has recently made a gift of S$155,000 to NUS.
Read the full article from the National University of Singapore.