Leadership
Thammasat , Lampang Campus continuously develops and expands educational opportunities to the region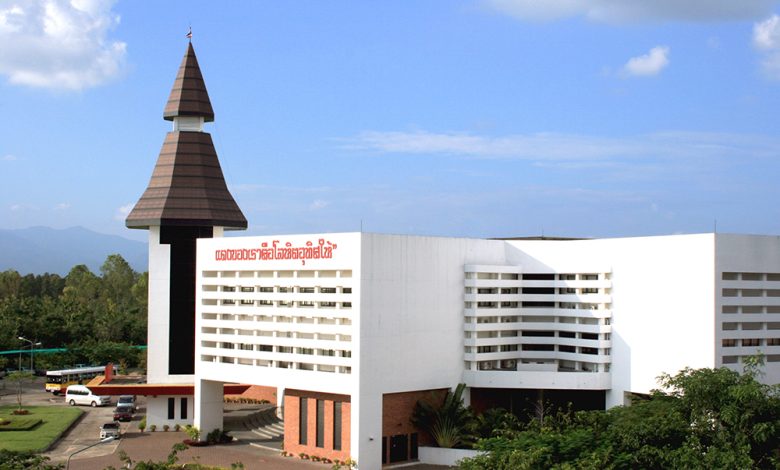 Thammasat University Council has resolved to expand educational opportunities to the region at the Lampang Campus in the year 1996, with the curriculum at the bachelor's degree, academic service to society and the preservation of arts and culture, responding to the needs of communities in the northern region of Thailand.
Assoc. Prof. Dr. Supreeya Kaewla-iad, Vice Rector for Lampang Campus Administration and Law, Thammasat University said that over the past 30 years, Thammasat University, Lampang Campus, has developed in terms of physical, academic, social services, and network cooperation. This is in line with the strategy of Thammasat University and the goal of establishing Thammasat University, Lampang Campus, which is a university with academic excellence that meets the needs of communities and society.
Physical Development
Thammasat University, Lampang Campus places importance on the safety of its students and personnel as the number one priority. The University improves both the electricity and lighting systems as well as the security system, including building a strong fence along the perimeter of the campus, installing additional closed circuit television cameras (CCTV) in the area in accordance with the Personal Data Protection Law, and improving buildings, premises, and equipment to be well-maintained.
In addition, in terms of transportation, the university has developed a transportation system that connect on campus students to other living areas by purchasing golf carts and electric trams to provide shuttle service for students and personnel which as well constructed a BUS STOP service point along the service route within the university.
Academic Development
Assoc. Prof. Dr. Supreeya said that an important goal is to become a multidisciplinary education center which is the highlight of Thammasat University, Lampang Campus, because in today's world, solving any problem cannot be solved by one discipline. Therefore, we try our best to promote academics as a combination of various disciplines.
There are projects that demonstrate academic development, for example, a learning exchange program through the Can We Talk? Project. It is an academic promotion project by organizing academic seminars in an online format and a national academic conference project, "Innovation in Education and Research for sustainable development in the future" with academic presentations, academic panel discussions, and eye health check-ups and eye measurements services along with providing eyeglasses to the public by a team of ophthalmologists from Thammasat Hospital, etc.
Social Services Development
Assoc. Prof. Dr. Supreeya stated that Thammasat University, Lampang Campus attaches great importance to the development of social services. It can be seen from the organization of various projects that meet the needs of the community. For example, the Integrated Sub-district Economic and Social Enhancement Project, or U2T, currently Thammasat University, Lampang Campus works in 48 sub-districts, creating employment for more than 960 people by working with government, private sector and people in each area in bringing knowledge, technology and innovation and help improve the economy and society in the sub-district.
Apart from that, there is also a project to develop the potential of community product entrepreneurs to the online market. It is a training project to educate both theoretical and practical knowledge in order to develop the potential of community product entrepreneurs to gain knowledge and understanding of online marketing. Thammasat University, Lampang Campus has supported community products by creating the TU to share online shop platform as a distribution channel for community products and souvenirs.
There is also a project to improve the community museum. Thammasat University, Lampang Campus has renovated the Wat Pongsanook Nuea Museum and Wat Phra That Sadet Museum into a learning center for history, ancient sites, antiquities, which are local Lanna cultural heritages, enabling future generations to continue disseminating knowledge of local cultural history.
Cooperation Networks Development
Assoc. Prof. Dr. Supreeya said that we have an important cooperation network, which is a network of cooperation with alumnis by sending off e-Newsletters on a regular basis for alumni to get to know the possibilities of the university and get involved through various projects such as fundraising and volunteer programs for community development. It also establishes a network of partnerships with government, private organizations and relevant civil society in which the university has arranged to discuss cooperation projects to gather the strengths of each party and exchange through projects such as trainings, internship programs, etc.