Research
Thammasat Researchers sustainably develop 'DSmart Farming'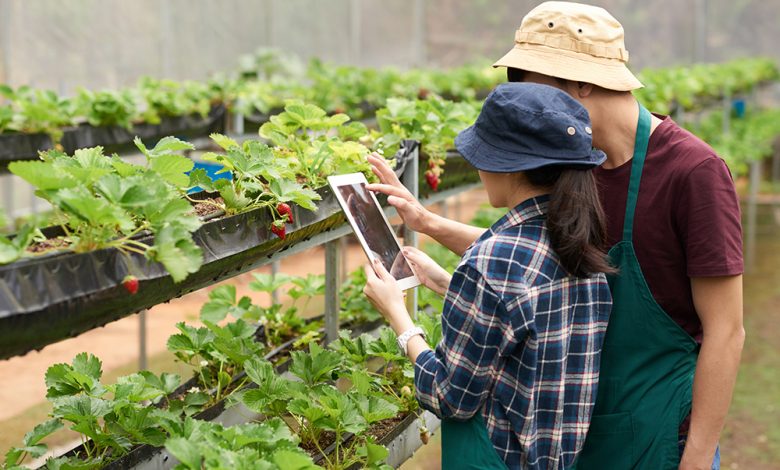 Thammasat University and the National Research Council of Thailand (NRCT), Ministry of Higher Education, Science, Research and Innovation give importance particularly to the development of technology for agricultural sector application. In order to increase production efficiency, in the past, Thammasat University has been involved in supporting the development of new innovations in smart farming. This is a new type of agriculture that uses high-precision technology to help in the operation, resulting in increased productivity and the most cost-effective use of resources.
However, apart from promoting the creation of new innovations in order to foster sustainable development of the Thai agricultural sector, it is as well necessary to create learning platform for users in order to create suitable applications in each area as well, such as smart farming systems for learning of all ages and sustainably develop the Thai agricultural sector by the Thammasat University, Rangsit Campus research team and the National Research Council of Thailand (NRCT) who has granted research funding for the year 2021 in the "Development of smart watering technology for the production of high-value commercial organic vegetables with small farmer communities' involvement" project which has Prof. Dr. Dusit Athinuwat as the project leader along with a team of inventors consisting of Miss Romnalin Chantawongse, and Mr. Chayakorn Tangsurat.
Assoc. Prof. Dr. Dusit Athinuwat, Lecturer of the Faculty of Science and Technology, Thammasat University said that the smart farming system for learning of all ages, known as "DSmart Farming", is an extension of innovation that focuses on creating learning platform for young people and new generations of farmers. The innovation developed will be having specific software and an excellent database that can be applied to the production system of plants, herbs, mushrooms, livestock, aquatic animals and economic insects. This helps ensure worthwhile productivity per each plot of land and solve spatial problems. This makes it possible to sustainably raise income and elevate quality of life for people of all ages.
DSmart Farming is a system with developed software that responds to the actual needs of plants, including the need for nutrients in the soil, namely nitrogen, phosphorus and potassium, water needs, light intensity as well as appropriate temperature and humidity for each stage of plant growth, controlling the conditions suitable for the production of many crops in the same plot. Users are able to click and view the data from the past one year and then use to analyze the amount of production factors that are suitable for each plant species, which potentially reduces the amount of water used in the plant production system by 41-60%. This thus, save costs, save energy and increase productivity by 20 – 29%.
The system will focus on creating learning platform for users. Users are able to view real-time data from the web service and receive notifications about the operation status of the artificial intelligence system via line notify and application 24 hours a day. The system works independently, resulting in learning the operation of intelligent agricultural systems that correspond to the actual needs of plants.
"For system testing which is funded by the National Research Council of Thailand (NRCT). The system is currently being tested in Sa Kaeo, Lopburi and Chiang Rai provinces. This system will help meet the needs of farmers in terms of rotten crops from overwatering. At the same time, it helps reduce water consumption in water-scarce areas. Most importantly, farmers are able to learn the system usage and able to access the specific informations of each plant, which is a body of knowledge plus local wisdom stored in the cloud database as well,"Assoc. Prof. Dr. Dusit concluded.