Research
'Mobile odor-restricted urinal', an innovation by nursing teachers, Thammasat to reduce urinary problems in psychiatric patients.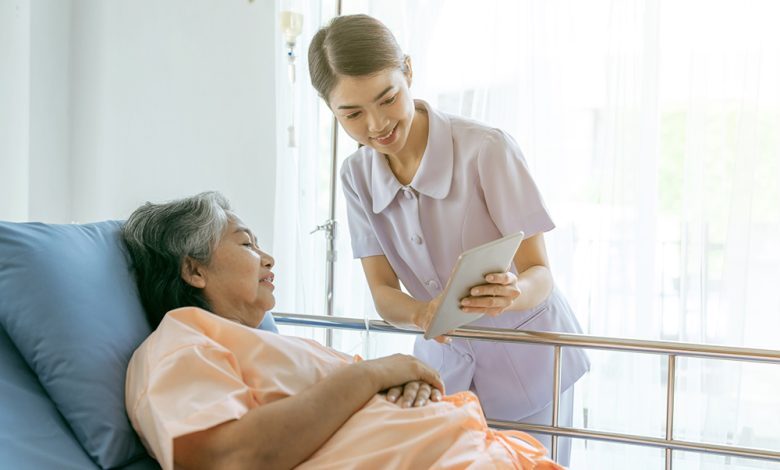 Going to the toilet is regarded as another important issue in patients' lives, especially in those who cannot fully help themselves, Professor Pisit Rungrojwatanasiri, Lecturer at Faculty of Nursing, Thammasat University, therefore, innovates 'mobile odor-restricted urinal' in collaboration with the Faculty of Engineering, Thammasat University to address urinary problems in male psychiatric patients who sometimes cannot control themselves.   
Professor Pisit mentioned about the origin of the innovation was derived from direct experience as a nurse in a psychiatric hospital who sees the problems in caring for patients with mental illness. The control of drinking or excretion requires specific care by taking the patient to a behavior restriction room where the patient may have drunk a lot of water, causing the loss of control over their excretion during the symptom occurrence.
"For male patients, there is no urinal or a device that will directly store the patient's urine. There is only a mobile toilet that supports excretion as well, however, when used to urinate may cause a mess or spilling, so if we have moveable urinals there is no need to install more," said Professor Pisit.
'Mobile odor-restricted urinal' therefore is an innovation that needs to be applied to such situations to improve the quality of life of male psychiatric patients. It also reduces the workload of nurses and personnel of institutions or psychiatric hospitals. This innovation has been designed to be portable for cleaning which helps to reduce the number of times to remove stains from the patient's excretion.
Teams from all sectors have come together to think and design how to make a urinal that is able to support large amounts of urine, can deodorize and is convenient for use in psychiatric patients. That is to say, for about 10-20 patients in one ward, at least the urinal must hold about 20 liters of urine.
The invention is intended to be a 'mobile odor-restricted urinal' that solves the problem of the original mobile urinal with an unpleasant odor problem. This also allows male patients to urinate easily and can move the urinal to use at different places even if that place lacks electrical, plumbing, or sanitation systems, resulting in a more hygienic excretion, reducing problems between patients and caregivers, and reducing the duration of work and the number and of the medical personnel involved.
Professor Pisit continued that from the beginning, we were targeting only psychiatric patients. However, as we've developed the innovation, it can as well be used for the elderly male group that may require urinating in a bedroom where the toilet may be far away. It can be installed in the bedroom without the need to connect to the water pipes or modify the structure of the house. In the future, we hope to be able to expand into an actual business, targeting the elderly group for home usage in order to support easier urinating in the accommodation. It will be an alternative for the elderly or people who really want to use it at home.