Partnerships
NaSIC' 23 to Stimulate Innovative Minds through Public-Private Partnership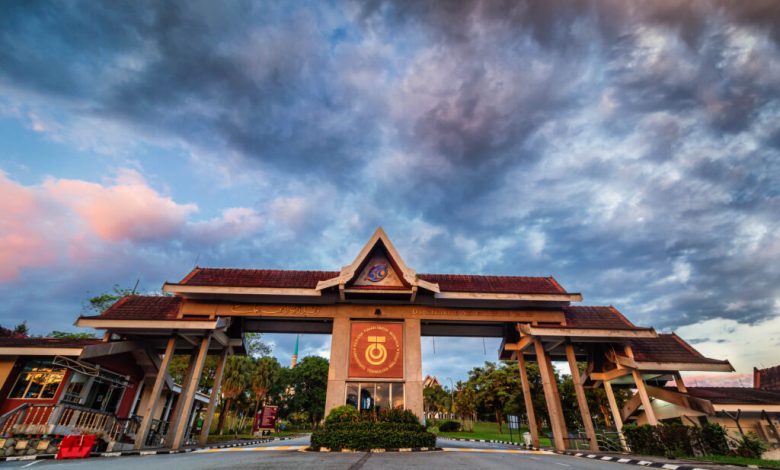 KUALA LUMPUR, July 22 – Universiti Teknologi Malaysia partnered with Lotuss Stores (Malaysia) Sdn Bhd (Lotus's Malaysia) to establish the first National Sustainability Innovation Challenge 2023 (NaSIC'23) through Malaysia-Japan International Institute of Technology (MJIIT).
Aligned with the new UTM tagline, "innovating solutions", the competition aimed to be a platform for incubating the younger generation to find solutions for the retail industries creatively.
The program is a successful outcome of the Public-Private partnership between UTM and Lotus's Malaysia. From the program launching in early April 2023, the program attracted more than 390 students (130 teams) in Form 4-6 from 77 schools across the country to participate in the first round of infographic design competition on "Single-Used Plastics in Malaysia" students.
Fifty teams were selected to attend online workshops by UTM lecturers in May 2023 to spread sustainability knowledge and awareness. Besides that, UTM transfers knowledge on problem-solving, design thinking, and elevator pitch methods to selected participants.
On 17 Jun 2023, 44 teams successfully pitched their innovative solutions on single-use plastics in the fresh area in the retail industry during the virtual pitching competition (semi-final), in which seven made it to the final pitching competition today.
Seven innovative ideas were selected to pitch physically in the Grand Finale at Lotus's Selayang today.
Judges present were Sushmita Paul, Chief Operating Officer of Lotus's Malaysia, Azliza Azmel, Corporate Services Executive Director of Lotus's Malaysia, Professor Dr. Masafumi Goto, Deputy Dean of Liaison and Internationalisation, MJIIT-UTM Kuala Lumpur and Associate Professor Dr. Roshafima Rasit Ali, Postgraduate Academic manager of MJIIT-UTM Kuala Lumpur.
Also present at the closing and award ceremony was Professor Ts. Dr. Abd Latif Bin Saleh, Pro-Vice Chancellor, UTM Kuala Lumpur Campus and Professor Ts. Dr. Ali Bin Selamat, Dean, MJIIT-UTM.
Find out more : UTM