Learning
Higher Education minister calls for good talent development, capacity building plan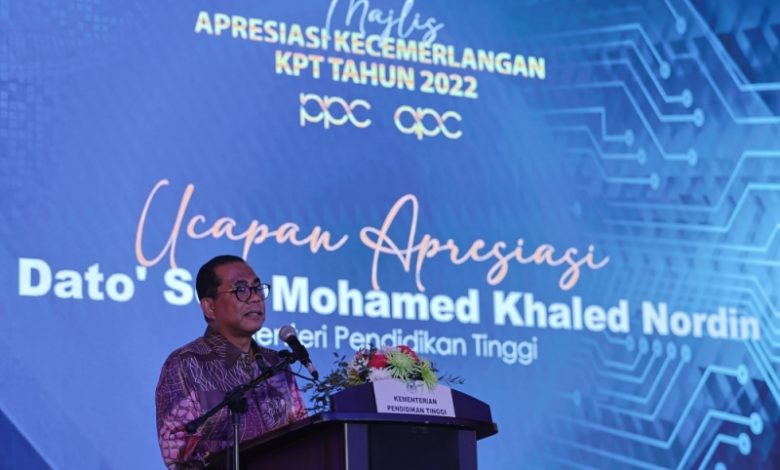 PUTRAJAYA, June 1 — The Ministry of Higher Education (MoHE) needs to have a good talent development and capacity building plan to increase the efficiency, skills, level of professionalism and excellence of its staff.
Minister Datuk Seri Mohamed Khaled Nordin said exposure to knowledge and new developments should be made a culture in the ministry.
"In a rapidly changing world, what we know yesterday and today will become irrelevant or outdated overnight. A report by the World Economic Forum last month stated that in the next five years, approximately 41 per cent of the workforce in the industry will need retraining.
"Although the report specifically mentions industrial workers, I believe that it also applies to ministry and public sector staff," he said in his speech at the 2022 MoHE excellence appreciation ceremony here today.
Mohamed Khaled said the development of the higher education sector and the delivery system in general had demanded its staff to be knowledgeable and capable.
Therefore, Mohamed Khaled suggested that the management of the ministry take seriously the need to always provide the best training to its staff.
"This training or capacity building is not necessarily done with government agencies, but with any high-performing agency, including non-governmental organisation (NGO), corporate sector or a civil movement, from within or outside the country," he said.
At the event, nine staff received the excellent service medal, excellent service award (108) and excellence premier award (three). — Bernama
Article source : Malay Mail