Leadership
Thammasat established Food Innopolis Thammasat University (FITU)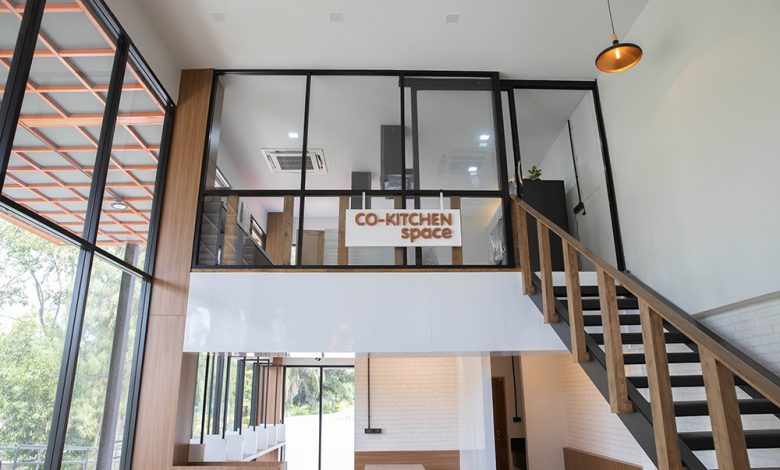 Thammasat University established "Food Innopolis Thammasat University" as a conformance to the government's "Food innopolis" policy, driving forward with the mission of arming entrepreneurs with essential knowledge and skills- raising the value of raw materials – upgrading agricultural products by creating value through the use of research, aimming to initiate commercial benefits and to support Thailand in escaping the poverty trap.
Assoc. Prof. Dr. Prapasri Thepraksa, Secretary of the Executive Committee for Food Innopolis Thammasat University and Head of the Center for Academic Excellence in Food Science and Innovation, Thammasat University revealed that Thailand is a country with food production potential and, it has always been recognized by many countries around the world. However, food production in the dimension of distributing raw materials or agricultural products alone is not enough as it cannot create value or help the country in escaping the poverty trap.
This is to upgrade raw materials and agricultural products into food innovation. Thammasat University hence give precedence to bringing scientific knowledge, technology and innovation to transform the agricultural producers and add value to food ingredients. This will lead to strengthening the agricultural industry as well as the food processing industry.
The main mission of the Food Innopolis Thammasat University is divided into 4 dimensions: 1. Providing research and development services in food innovations. Organizing food preservation and food processing trainings. Organizing skill trainings in developing innovative food products and giving advices on food processing and development for entrepreneurs and community enterprises or the general public who are interested in starting a food innovation business or researching to extend the results of food innovation research to commercial production.
Provision of machinery, equipment and food processing facilities inside the pilot plant that meets the standards in food production for research and development of food products, expanding research results to semi-industrial production.
Sensory analysis services by experts and professional connoisseur inside a state-of-the-art laboratory that meets international standards.
Production and distribution of food products and Co-Kitchen Space rental service.