Spinoff
Connecting Korean Culture to the World: CCU Cultivates Talent for An Era of Global Partnership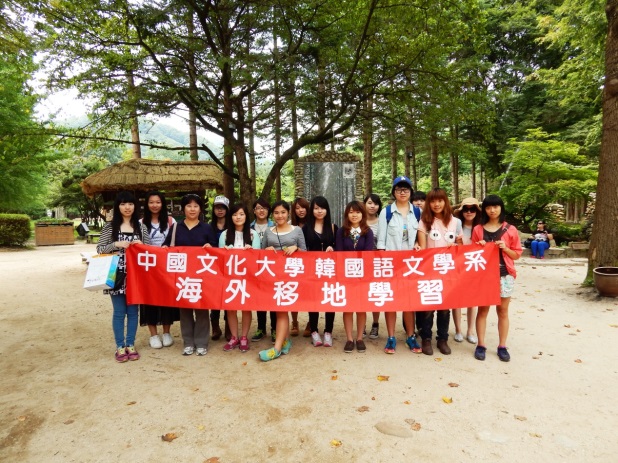 By Linus Lee, Office of R&D, Chinese Culture University, Taipei, R.O.C. (Taiwan) / August 15, 2022
Founded in 1962, the Department of Korean Language and Literature of Chinese Culture University (hereinafter referred to as CCU) is a global leading Korean program and one of the earliest establishments of Korean education and research in Taiwan, R.O.C. In its 60-year history of excellence, the Department has been a center for talent cultivation, international exchange, and dynamic research. In 1985, the Department established the first postgraduate Korean program in Taiwan, R.O.C. Currently, the Department is home to 10 full-time teachers, 8 part-time teachers, among which 44 percent is Korean natives. Our department is the most popular program in Chinese Culture University for minor and double-major students.
Currently, 426 students are enrolled in the Department's undergraduate program, and 59 students in the postgraduate program, among which approximately 20 percent are international students from Japan, South Korea, Hong Kong, Macau, Malaysia, Indonesia etc. Our students are passionate learners of Korean language, literature, culture, history, and industry. They thrive in a friendly, diverse, and professional environment fostered jointly by the Department's faculty and student body. Many of our graduates go on to become Korean specialists, government employees, teachers, translators, and entrepreneurs, in a variety of industries including but not limited to business, culture, fashion, tourism, politics, international relations, and education. Our students run the Student Union of the Korean Department. They host events such as K-Pop, dance, drama contest, speech contest, BBQ day, traditional Korean folk culture day, among other exciting cultural highlights. Senior students are required to combine their specialty with the needs of our nation by taking on internships in public and private sectors. They usually serve in international airports, local police offices, KOTRA, Korea Tourism Organization, as well as museums and galleries.
The Department takes pride in its vibrant exchange students program. In Taiwan, Chinese Culture University has the most sister universities. Department of Korean has 45 sister universities in Korea. In a 2-year and 3-year students choose to become exchange students in Korea for six months or one year. Various scholarships are available for students. The Department in turn hosts overseas exchange students. Our students thus study in a highly international and diverse setting that is the second to none in Taiwan.
The graduate program of the Department of Korean Language and Literature has the most alumni in the field of Korean studies in Taiwan and is considered top-choice by native Korean postgraduate students. Korean linguistics, teaching methodology, administrative policy, history, social sciences, and literature are our strongest areas of specialty. Annually, graduate students present their research papers in the conference, in which they interact with international scholarly and peers. Graduate students also participate in the student exchange program, with roughly 50 outbound students each year. Postgraduate students foster their academic and practical skills through job opportunities such as TA, RA, and office administration assistants.
The Department is home to Center for Korean Studies, Chinese Culture University established in 2014. As a regular beneficiary of research funds from The Academy of Korean Studies, the Center holds annual events such as The Western Pacific-Asia Conference on Korean Studies and The Next Generation Korean Studies Conference. The Center also publishes a yearly book series entitled The Collected Papers of Korean Studies, which contributes to the deepening of Korean studies, connecting global Korean studies networks in China, Japan, and India, Malaysia, Singapore, Vietnam, and Thailand. The Center has close regional partnership with The Academy of Korean Studies and Hankook University of Foreign Studies, and it now becomes a leading hub for Korean Center in East and Southeast Asia regions.
We always look forward to new partnerships, research collaborations, and new friendship. We will constantly devote ourselves to the promotion of Korean studies.