Leadership
Four Malaysian universities sweep top positions at Huawei ICT Competition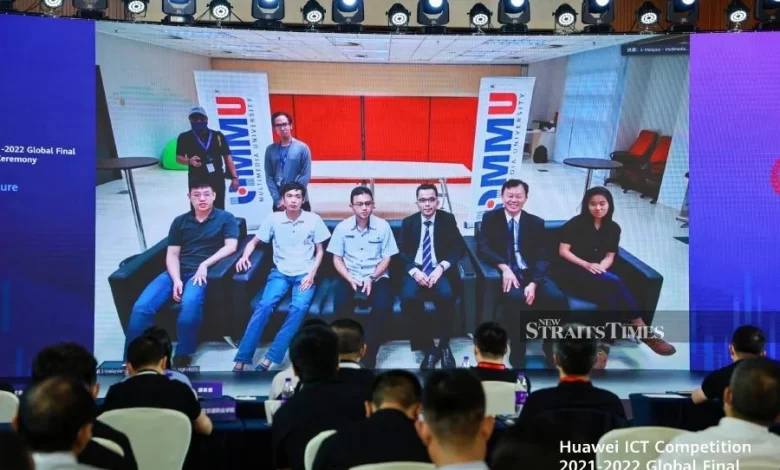 SHENZHEN, China: Four universities from Malaysia brought glory to the nation as they emerged the top winners in the global final of the sixth Huawei Information and Communications Technology (ICT) Competition Global Final 2021-2022 recently.
The universities – Multimedia University (MMU), Universiti Malaya (UM), Universiti Sains Malaysia (USM), and Universiti Malaysia Sabah (UMS) emerged champions after competing with over 2,000 colleges and universities from more than 85 countries.
Themed "Connection, Glory, Future", the event involved the global participation of countries from the Middle East, Europe, Latin America and Asia and Malaysia has been actively participating in the Huawei ICT Competition since its inception in the country.
Hosted by the Huawei ICT Academy, the competition this year was held from June 17 to June 25 in Shenzhen, China and attracted more than 150,000 students.
"With this competition, we aim to cultivate talents to drive the digital transformation agenda and to build a sound digital talent ecosystem. While this promotes friendly rivalry, the Huawei ICT Competition is no ordinary competition. It also steers career pathways for the participants," said Huawei Malaysia's chief executive officer Michael Yuan adding that the company will continue to improve and nurture digital skills and technological literacy of the young talents of Malaysia.
Before securing their spot in the finals, the four universities have first clinched the first-place position in the sixth Huawei Asia Pacific (APAC) ICT Competition 2021-2022 after going head-to-head with 14 other universities in the Asia Pacific region.
To read more: New Straits Times
Photo Credit : New Straits Times