Society & Sustainability
Thammasat students drive the society, establish a gender equality group, appoint the 'UN' as an advisor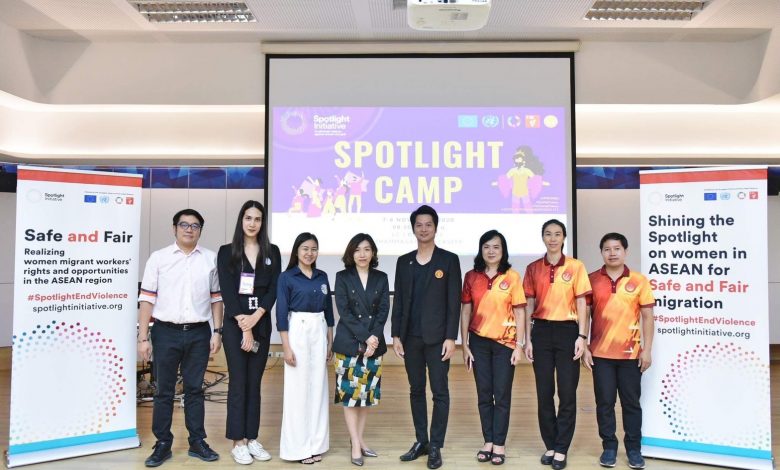 Although society is becoming more open, understanding and accepting of gender diversity, however the problem of gender inequality still does exist.
Youth, people of new generation and student at Thammasat University, therefore established a social driving group under the name of "TU Changemaker" hoping to foster changes, especially on sexual harassment and gender equality.
Mr. Siwakorn Tassanasorn (Buzzy), a 4th year student from the Faculty of Fine and Applied Arts, Thammasat University who served as Vice President of the Thammasat University Student Union, Rangsit Campus for the academic year 2021, one of the key driving forces in the work of the TU Changemaker Group, said that the TU Changemaker Group is a gathering of students who are keen in various fields, both management, marketing strategy, and politics joined the working group with Prof. Dr. Oraphan Pochanukul, former Vice President for Student Affairs, Ms. Uraiwan Chartthong and Ms. Montira Nakwichian, United Nations Communications Specialist and the United Nations Entity for Gender Equality and the Empowerment of Women (UN Women) to support and advise.
The very first mission of the TU Changemaker group is to conduct a mental conditioning workshop for the LGBTQ+ groups to provide them a space to vent, allow every of them to see that they are not the only one facing with the problems, aiming for them to have a more optimistic view of the world and leave behind of the past for a fresh start in life. The next project is about adolescent pregnancy, with the perception that it is unecessary for teenage mothers to drop from school, wishing the society to understand that there is nothing wrong being pregnant. When it comes to delivery time, they are able to take maternity leave and later come back to study.
"Buzzy" mentioned about the starting point in driving to foster social changes. It was from the environment in which he lived in during his childhood, often seeing violence and abuse against women by men. But personally, fortunately, his family does not encounter with any of those situations, therefore, hoping for friends or children of his generation to also be receiving these good fortunes.
"I first started from knowing nothing, gradually expanding until I had the opportunity to be the voice of students, being the spokesperson of Thammasat University, having had the opportunity to be the Vice President of the Thammasat University Student Union, being one of the committee to promote gender safety and understanding and having been awarded the Equity Award 2020 from the United Nations (UN). Such responsibilities and award do allow me to facilitate as an image and symbol of discussion on gender equality which is able to change the society," Buzzy concluded.