Partnerships
Queen Mary University of London has entered into a Strategic Partnership with Universiti Sains Malaysia to further drive transnational education, research and impact opportunities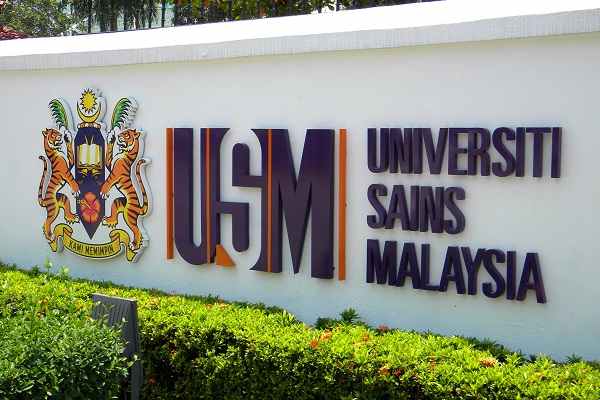 Queen Mary's President and Principal, Professor Colin Bailey, and Professor Dato' Dr. Faisal Rafiq Mahamd Adikan, Vice Chancellor of USM, recently signed a Strategic Partnership Memorandum of Understanding (MoU) to significantly deepen and extend this international partnership. By doing so, Queen Mary can share its world-leading expertise globally, consolidating its commitment to excellence in teaching, research, and innovation.
University Sains Malaysia, Penang, is among the oldest institutions of higher education in Malaysia, with the university's main campus hosting over 28,000 students. USM and Queen Mary will collaborate in a number of areas over the next five years, building on the MoU signed in 2018. The new Strategic Partnership will focus on:
Education: the development of dual degree programmes at the undergraduate level across a range of subjects including Business Management, Engineering and English.
Research: the commitment to research partnership, enabling researcher mobility and collaboration as well as supporting joint funding applications for national and international research projects across our disciplines.
Mobility: the development of opportunities for faculty, staff and students both in Malaysia and Queen Mary sites as well as immersion and summer programmes.
Policy and social impact: including executive education and post graduate training programmes on topics such as cyber security, cyber law and diplomacy.
Professor Colin Grant, Vice Principal International, Queen Mary said: "We are delighted to be enhancing our partnership with Universiti Sains Malaysia. By forming stronger strategic ties with leading institutions such as USM, we expand our strategic global partners and cement our status as a truly global university."
"Together with USM, we will create opportunities for research and innovation, enhance the scale of our offering to students, whilst retaining a distinct focus on social impact."
Professor Dato' Dr. Faisal Rafiq Mahamd Adikan, Vice Chancellor of Universiti Sains Malaysia said: "We share with Queen Mary a high level of commitment to education, research and impact collaborations, so I am thrilled that USM has entered into this Strategic Partnership."
"We have been welcoming Queen Mary students to our campuses since 2018, and this agreement signifies a milestone in our partnership which I am sure will continue to thrive and flourish over the next five years."
Queen Mary has long been committed to engaging internationally, from education to research, partnerships and stakeholder work, to impact areas around the world. Our Strategy 2030 commits us to further develop the global Queen Mary family and footprint. We will continue to build strategic partnerships with pre-eminent universities and businesses overseas, further develop our global policy relationships and expand and bring greater coherence to our physical and virtual international footprint. Ultimately, we aim to be the most inclusive university of its kind, anywhere.
Article source : Queen Mary University of London