Research
NUS researchers upcycle pineapple leaves into low-cost fat trappers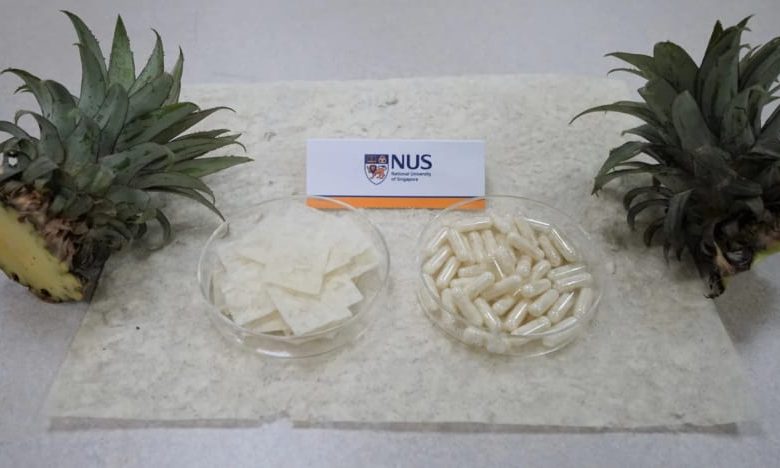 SINGAPORE: Pineapple leaf fibres could hold the key to cheaper weight-loss supplements with the added benefit of being greener and more sustainable for the environment.
The National University of Singapore (NUS) on Tuesday (May 17) said that its researchers have developed a method to use these cheap and abundant fibres to absorb fat.
These upcycled, fat-absorbing pineapple leaf fibres could take the form of capsules or crackers. 
Utilising this part of the fruit, which is usually discarded during the harvesting process, also helps to reduce agricultural waste, said research team leader Associate Professor Duong Hai-Minh.
"In our recent work, we capitalised on the excellent mechanical properties of pineapple leaf fibres for fat absorption, a high-value application. Together with our earlier work of using pineapple leaves for production of highly absorbent aerogels, our goal is to help reduce agricultural waste and increase profits of farmers."
The production method developed by the NUS team is also "very cost effective", added Assoc Prof Duong, who is also from the Department of Mechanical Engineering under the NUS College of Design and Engineering.
To read more : Channel News Asia
Photo credit: NUS