Research
Flexible electronic sensors enable more exhaustive joint health monitoring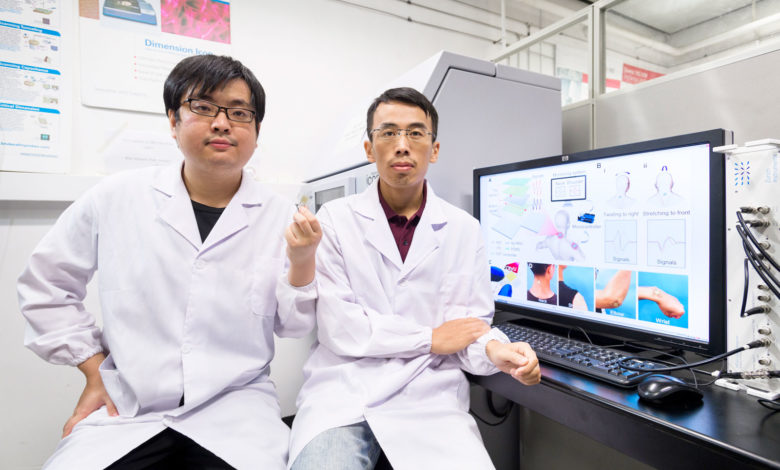 Joint disorders due to prolonged sedentary postures at work can now be effectively prevented and rehabilitated thanks to a new sensor developed at City University of Hong Kong (CityU).
The kirigami-structured sensor can fully monitor joint movements when attached to the human neck and shoulder, and offers more flexibility and precision than most wearable joint monitoring systems.
Findings of the research led by Dr Yang Zhengbao, Assistant Professor in the Department of Materials Science and Engineering and the Department of Mechanical Engineering, were published in Science Advances with the title "Highly anisotropic and flexible piezoceramic kirigami for preventing joint disorders".
Read full article at CityU News
Photo credit: CityU