Leadership
CCU is leading The Institute of East Asian Humanities and Social Science (IEAHS) for interdisciplinary Asian Studies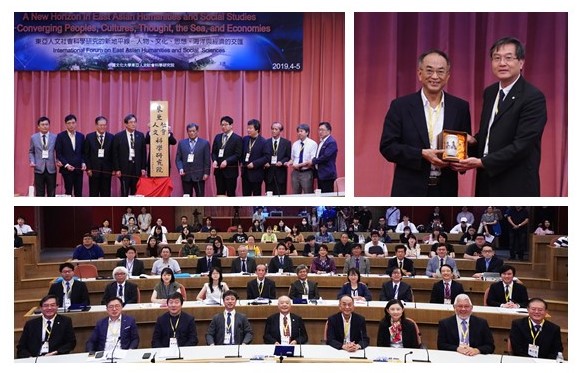 The Institute of East Asian Humanities and Social Sciences (IEAHS) aims to promote East Asian studies in Taiwan. The institute has contributed its effort in building a global platform for interdisciplinary research.
Chinese Culture University (CCU) has engaged in developing Asian Studies since its establishment in 1962. In the 1980s, the school was the pioneer in terms of publishing Chinese versions of Korean and Vietnam fictions. To foster a better environment for further research, President Shing-Ching Shyu established the institute in October, 2019, and took the responsibility as Director of the institute.
CCU held the unveiling ceremony of the Institute of East Asian Humanities and Social Science in 2019. Delegates from 11 international organizations from Mainland China, Japan, Korea and Vietnam celebrated the event and future cooperation as partners of the institute. Over 40 scholars in East Asian Studies from Japan, Korea, Vietnam, Mainland China and Taiwan participated in the International Forum on East Asian Humanities and Social Sciences and celebrated the establishment of the institute with guests from different fields at CCU.
The Institute is built upon the vision to establish dialogues between the humanities and social sciences, and serves as a venue for interdisciplinary discussion among scholars in East Asian studies from different frontiers to enlarge research scope. Currently, the institute has been working with scholars from 13 universities from Mainland China, Japan, Korea and Vietnam. The researchers agree on taking turns to host annual conferences to collaborate in research, and to enjoy the results. Moreover, with our rich legacy of profound studies done by the researchers, the institute will continue cultivating young scholars and maximizing the impact of its contribution to East Asian studies.
Official Website:https://ieahs.pccu.edu.tw/index.php