Research
EEC–HDC promotes Thammasat Pattaya Medical Hub to be the ASEAN's Medical Hub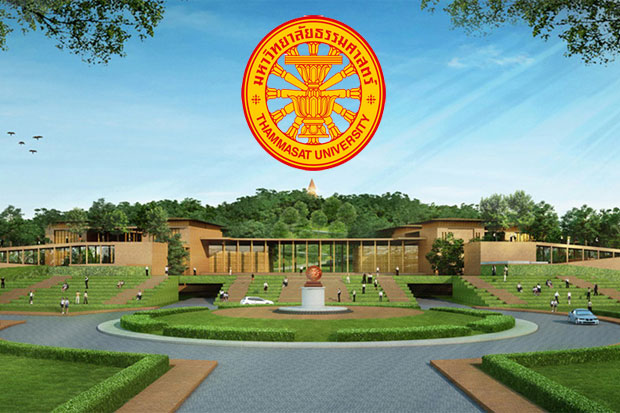 Thammasat Pattaya Medical Hub will develop medical advancement and public health care system in Subdistrict Health Promoting Hospital, local hospitals or health centres in Eastern Economic Corridor (EEC area) and is expected to be a Digital Healthcare Solution provider.
Mr Apichart Thongyu, President of the Eastern Economic Corridor-Human Development Centre (EEC-HDC) says, "The area will be a crucial Sandbox that brings advancement to EEC."
EEC-HDC supervises the development of education and personnel production to support investment in 12 target industrial groups. Medical Hub is one of the five new industries or New S-curve.
"The goal of Thammasat University Hospital, Pattaya centre, is to be a Smart Hospital that creates seamless service for everyone and everywhere. EEC will be an important agent supporting this medical system and making it to be a new advancement of the country. EEC will push it to be a new medical and public health centre of ASEAN. Today, Thailand is seen as a good public health system by the world due to the control of COVID-19 pandemic which is the credit of public health and medicine sector's work.", said Mr Apichart.
Mr Apichart also talks about the educational development in the EEC area, "EEC-HDC will collaborate with all sectors to create a "Demand-Driven" education system. The new education system will focus on the labour demand of the industrial sector instead of the old system."
"The original education system focuses on the supply side, including institutions and professors, which is not supportive for the country's advancement. It is guaranteed that people who study in this new education system will not be unemployed."
In terms of the plan to improve education and personnel skills, an industrial economy forum called EEC Industrial Forum (EIF) will be established. The forum is a conglomeration between industrial sectors and educational institutions to set up education foundations and produce personnel to suit the real world's demand.
Currently, there are 8 private and public universities in the EEC area and 18 partner universities outside the area, including 12 public vocational colleges and 6 private vocational colleges. There are also approximately 40 partner colleges outside the area working together.
"In fiscal 2021 year, we strive to develop 150,000 personnel, based on the EEC Model for 40,612 people, overall personnel development for 6,504 people, and basic personnel development for 103,939 people. The overall budget will be around 800 million baht. The EEC Model Type A will be 100% funded by the private sectors. It will be the development of personnel in higher education and vocational institutions. In 2021, the goal is to bring about development in 2,000 people or in total 10,000 people starting from 2019 until the end of 2021," he added.
"EEC Model Type B will be a short courses training to re-skill, up-skill and implement new skills. The government will fund the project not more than 50% and the private sector will support the rest of the expenses in order to reach the industry's demands."
"Currently, companies and education institutions have collaborated and created 89 certified short courses, including 54 robotic courses, 25 future vehicle courses, 4 aviation courses, 3 logistics courses and 3 electronic courses. This will help reduce the company's expenses and create a job for learners. According to the condition, the firms have to accept students to work in a company for 1 year," he explained.
The new educational system in the EEC area for the future industrial investment transforms traditional education into lifelong education. It allows students to connect with the real working world and skill development.
"Newly graduated students will acquire the right expertise that meets the demand of the field. It also creates continual collaboration with the industrial sector which leads to "sustainable development". More importantly, it also leads to a big personnel and resource development of the country to keep up with the technology and changes in this new era," Mr Apichart concluded.