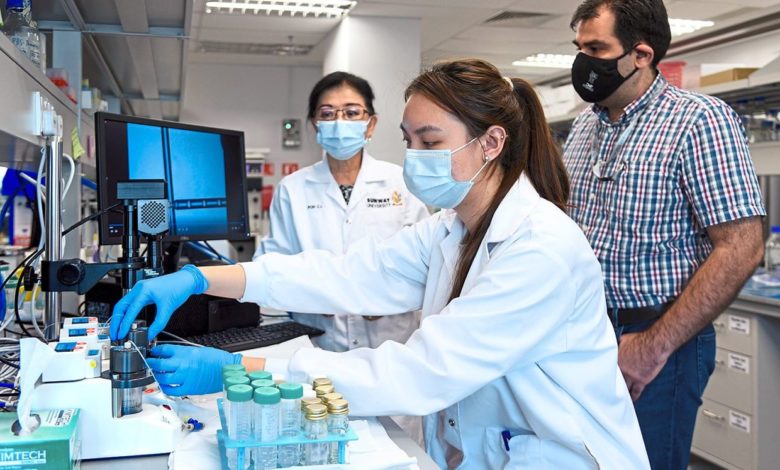 WHAT makes education "excellent"? Is it the achievement of students? Or, is it based on the reputation of the academics? What about the number of publications or the research impact produced?
These were among the questions debated at the recent AppliedHE Fireside Chat titled "Decoupling Research Impact and Education Excellence for Better Outcomes" at which I had the privilege of speaking, together with distinguished academics from around the world.
Research obsession
In the field of higher education, there is a growing perception that "research excellence" equals "university excellence". This assumption has been perpetuated by, among others, university rankings, which can be viewed as a sort of Jekyll-and-Hyde scenario.
Whether one agrees or not, it cannot be denied that "research obsession" has influenced the way many academics operate.
he reliance on surrogate research output indicators – including publication and citation numbers, journal tier and prestige, and conference papers presented – as a key measurement for climbing university rankings has led to many universities making publications a major criterion for promotion. It has also led to the proliferation of predatory journals and "gaming" of the system.
Consequentially, teaching or lecturing becomes subconsciously relegated to being secondary.
Barriers to overcoming it
There are two key barriers to overcoming research measurement obsession.
First, as mentioned earlier, is the belief that research equates to higher rankings, which in turn equates to higher prestige.
While somewhat true, our mindset is entrenched in thinking of rankings and research as synonymous, to the detriment of other educational excellence indicators. This correlates to economic motivation. Like it or not, the higher its rankings, the greater is an institution's ability to attract students.
This impacts revenue and profit, which are especially important for private education providers.
Second, promotion-based criteria which tend to be linked to research and publication numbers have grown because it is often "easier" to assess hard numbers.
"Teaching excellence" is not as easy to quantify as the outcome (i.e. students' success) is often intangible and takes time.
Don't get me wrong. University rankings provide an important benchmark for students and parents – both local and international – in evaluating enrolment options and deciding where to invest their educational pursuits.
It can promote healthy competition and enables researchers to forge quality research links and networks worldwide.
However, the "educational excellence" which we are witnessing today is too narrowly defined and this needs to change.
Holistic excellence
At the core of higher education, we must fulfil our duty in providing the highest quality of curriculum delivery, and educating and enhancing the lives of the masses by promoting equity and inclusiveness. In addition, we must ensure future talents are entrepreneurial, employable and equipped for a digital and technology-driven world, and at the same time, nurture socially responsible future generations who care for the environment and sustainable living.
Malaysian Qualifications Agency (MQA) chairperson Prof Datuk Dr Asma Ismail, at the recent Seminar on Internal-External Quality Assurance (SieQA) 2021, said, "Quality assurance elements seem to prioritise the measurement of tangibles over intangibles as the latter is difficult to define."
Calling for a more holistic approach to quality assurance, she highlighted the need for new quality elements that support shared purposes such as addressing the grand challenges of the United Nations' Sustainable Development Goals (SDGs), as well as inculcating more "heart" into graduates produced by institutions.
Prioritising quality
There can be "better education outcomes" when the passion, and the nurturing, of young talents are prioritised. Oftentimes, those who excel in this are educators who are able to equip students with the right employability skills and real-world professional training.
These educators help highlight the culture of continuous learning, where current experience adds tremendous value, on top of books or academic knowledge when it comes to human development.
While research obsession and educational excellence need to be looked into, research is still very important; if there's no research, there's no hope for the future. There exists, however, an imbalance and a realignment is needed.
In the single-minded pursuit of rankings-driven research measures, we not only risk compromising on quality education, but also on delivering research impact that matters.
Prof Dr Elizabeth Lee is the chief executive officer of the Sunway Education Group. A veteran in the field of private higher education, Prof Lee is also an advocate for women in leadership. She has been recognised both locally and internationally for her contributions in education. The views expressed here are the writer's own.
The original article was published in TheStar newspaper on 16 May 2021.
https://www.thestar.com.my/news/education/2021/05/16/bringing-back-balance-to-the-force
Photo credit: Sunway Education Group