Research
IAU Inventor, invented a nanocarrier (mesosilicalite) with hierarchical dual pores -Patent with the US Patent and Trademark Office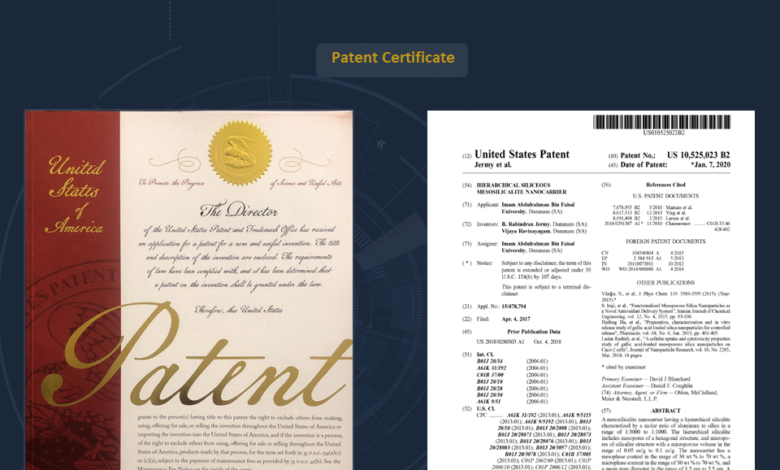 Dammam:
The assistant professor, Dr. B. Rabindran Jermy from Nanomedicine Research Department of Institute for Research and Medical Consultations (IRMC) and Dr. Vijaya Ravinayagam assistant professor in Deanship of Scientific Research (DSR) ofImam Abdulrahman Bin Faisal University, invented a nanocarrier (mesosilicalite) with hierarchical dual pores through top-down approach.
The Nano formulation shows exemplary antioxidant and drug loading capacity.
This nanotherapeutic technology reduces the dose of cancer drug cisplatin, while maintain high therapeutic effect. Study controlled release and targeted delivery of drugs, dual functionality with respect to tumor imagine and drug delivery.
The patent was registered at the United States Patent and Trademark Office with the number US 10, 525,023 B2 through Imam Abdulrahman Bin Faisal University, Saudi Arabia.
Review & Edited by: University Ranking Department