Research
Greater living comfort with a new invention by NUS researchers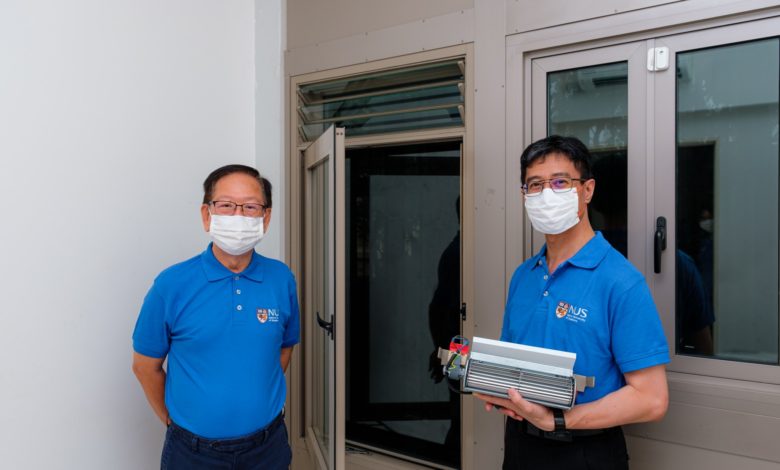 Home owners, especially those staying in noisy districts, can look forward to greater living comfort with a new invention by researchers from the National University of Singapore (NUS) School of Design and Environment (SDE) that reduces outdoor noise and improves indoor ventilation.
Called the Acoustic Friendly Ventilation Window (AFVW), this novel system cuts environment noise levels by 26 decibels (dB), which is approximately more than a fourfold reduction in terms of a human's perception of loudness. It can also achieve four times better ventilation than an open conventional window.
Urban noise has long been a problem for high-density cities such as Singapore where the average outdoor sound level is about 69.4 dB. To prevent outdoor noise, an enclosed air-conditioned space would be an ideal solution. However, this would mean increased energy consumption and reduced natural ventilation. At the same time, as the global spread of COVID-19 continues, more attention has also been paid to redesigning built environment and spaces to ensure sustainability, physical well-being and emotional wellness.
Read full article at NUS News
Photo credit: NUS