Policy & Economy
UNAIR Professor: It is the right time to develop creative economy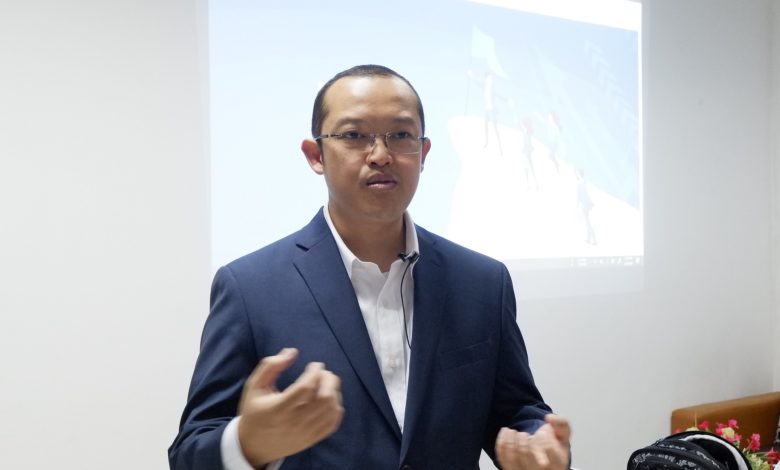 UNIVERSITAS AIRLANGGA NEWS – Indonesia has long been known as a middle income country where the majority of the population has middle income. It makes Indonesia feels overshadowed by the middle income trap due to the country's failure to move up from middle-low to upper-middle income. Although in the past year Indonesia has been categorized as an upper-middle income country, the pandemic situation has made the economic progress of Indonesian people even more threatened.
However, a different view came from UNAIR Faculty of Economics and Business Professor, Prof. Badri Munir Sukoco, SE., MBA., Ph.D. According to him, the pandemic situation actually benefits the innovation climate and creative economy for those smart and innovative individuals.
"Pandemic is a tremendous intervening variable. Moreover, it is followed by the composition of the productive age of our society which is more than 60%. This period is the right time to develop the creative economy, "said the youngest UNAIR Professor.
However, according to Prof. Badri, the 23 years of experience of Indonesia to get out of the lower-middle income trap is caused by low innovation and creative economy. Indonesia has a high productive age, however, the competitiveness of the workforce has decreased from year to year, especially with the vulnerability of 90% of the composition of Indonesia's population who are in the middle income class.
Furthermore, jobs of productive age in Indonesia are still concentrated in office work and conventional jobs. The title of Indonesia as one of the largest internet user countries with 150 million users has never really been used as an economic opportunity.
To overcome this, Prof. Badri believes in the term creativity is the new economy. Today's economic orientation should no longer rely on natural resources, but creativity and added value. So Indonesia needs to carry out economic transformation by utilizing innovation, creativity and digitalization.
"So if now there are many young people aspiring to establish their own start-up, it is one of the right steps. Startups can be a solution for countries experiencing a middle income trap," he explained in a Creative Economy Network webinar held by UNAIR Postgraduate School on Thursday, January 14, 2021.
Reflecting on Singapore and Luxembourg which have high creative class rankings, it turns out that they were able to encourage improvement of the people's economy through the creative economy and start-ups. "Indonesia is still ranked 86th with only 7.95% proposition of the creative economy working class," he added.
Prof. Badri then gave an example of how Indonesia's top start-up like Go-Jek was not only able to earn fantastic income, but also created jobs for more than 4 million partners of the decacorn start-up.
"Super creative cores such as Go-Jek, Grab, Google, Pixar, and others are examples that start-ups can bring tremendous economic progress. The start-ups growth rate will be linear with economic growth and people's income, "said the Director of UNAIR Postgraduate School.
Until now, Indonesia has recorded more than 2000 start-up companies. This development made Prof. Badri believes that in the future Indonesia's creative economy will be even more diverse, although until now the majority is still focused on the food and beverage sector. (*)