Research
Automated blood oxygen monitoring system to boost COVID-19 fight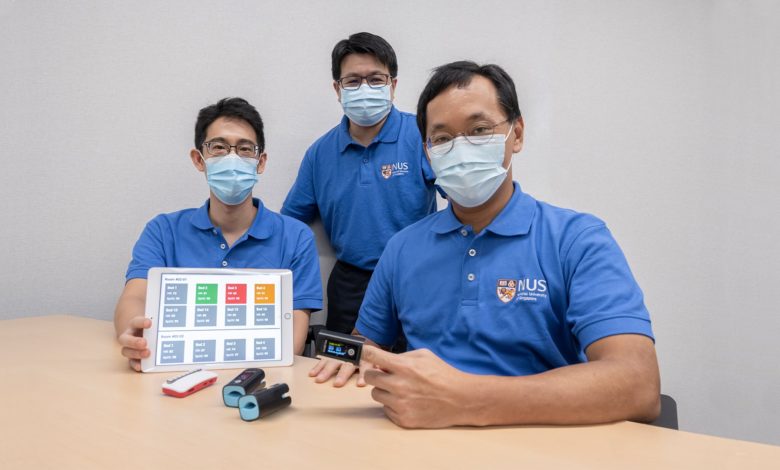 Automating the collection and presentation of healthcare data is crucial in the fight against COVID-19 – it adds capacity to screening efforts by automating routine tasks, thereby allowing frontline staff such as dormitory operators and healthcare workers in community care facilities to focus on more pressing tasks while receiving regular updates on the health status of the individuals under their care.
As part of the ongoing efforts to combat the coronavirus, Temasek Foundation brought together NUS, National University Hospital (NUH) and Singapore General Hospital (SGH) to develop an open-sourced system that wirelessly collects measurements of oxygen levels taken from Bluetooth-enabled pulse oximeters, and presents the data neatly on a dashboard. This compilation is quicker and more efficient compared to the current method of manually writing down the readings, which then requires additional manpower to consolidate the data electronically.
The development of this new system was led by Assistant Professor John Ho from the NUS Institute of Health Innovation and Technology, together with Associate Professor Arthur Tay from NUS Electrical and Computer Engineering and Dr Yen Shih-Cheng from NUS Engineering's Innovation and Design Programme. They worked in consultation with clinicians from NUH and SGH, and took two months, from April to June 2020, to come up with it. This project was also supported by the National Research Foundation.
Read full story at NUS News
Photo by NUS News