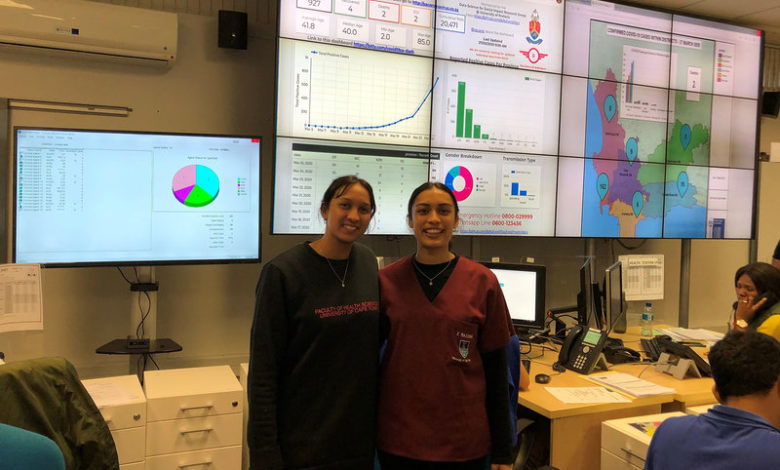 Over 100 student members of the University of Cape Town's (UCT) Faculty of Health Sciences student societies have volunteered to staff the COVID-19 hotline at the Tygerberg Hospital Disaster Management Centre.
Tygerberg Hospital is one of nine provincial centres identified for the isolation and treatment of patients infected with the coronavirus.
The response from students has been "overwhelming", said president of the faculty's UCT Surgical Society, Savannah Verhage, a fifth-year medical student with plans to become a paediatric surgeon who has been coordinating the volunteers from the various faculty student societies. They have been classified as emergency medical personnel and have permits that allow them to travel to and from the centre during the lockdown period.
The UCT Surgical Society is a student-driven society affiliated with the Department of Surgery at Groote Schuur Hospital and has over 400 members. It's open to all UCT students with an interest in surgery, medical research and leadership.
"Volunteering for the COVID-19 hotline and offering support where it's needed is our way of assisting our country in a time of crisis," said Verhage.
Read the full story from the University of Cape Town.