Leadership
University of Nottingham Appoints New Chancellor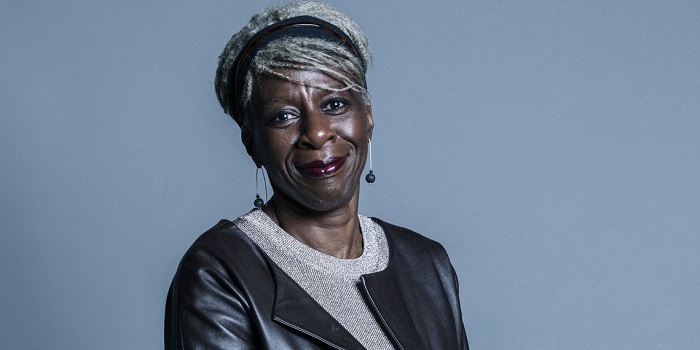 The University of Nottingham today appointed Crossbench peer and anti-slavery campaigner, Baroness Young of Hornsey OBE, as the University's new Chancellor.
Baroness Young is an author, actor and peer. She became an independent Crossbench member of the House of Lords in 2004 where she works on legislation to eliminate modern slavery, and is the founding co-chair of the All Party Parliamentary Groups on Ethics and Sustainability in Fashion and Sport, Modern Slavery and Human Rights.
Baroness Young has served on the boards of several national cultural organisations and chaired the Young Review and Agenda, addressing racial disproportionality and the vulnerability of traumatised women in the justice system, as well as being Co-Chair of the Foundation for Future London.
Champion and advisor
She has championed the role of public bodies, such as local authorities, NHS and government departments to produce statements on modern slavery in the same way as commercial companies, to explain the steps they are taking to rid their supply chains of forced and exploitative labour.
Baroness Young already has strong and active links with the University, having accepted an Honorary Professorship with the Rights Lab and the School of Politics and International Relations in 2018 and a Doctor of Laws, honoris causa at in 2019. The Rights Lab is a University Beacon of Excellence where more than 100 researchers are working to help end global modern slavery by 2030. Here, she acts as adviser on research projects with policy impact and leads public engagement activities and policy events being run by the Rights Lab as well as acting in an advisory role on research projects where there could be policy impact.
The University's Chancellor is an unremunerated role where the office-holder performs a number of key roles including ceremonial duties and graduation ceremonies, as well as acting as an ambassador, advocate and strategic adviser for the University in the UK and overseas. Baroness Young's appointment follows a unique invitation to staff, students and alumni to nominate the University's next Chancellor.
"It is a huge honour to be appointed Chancellor of the University of Nottingham, an institution I respect and know well through its pioneering work to tackle the global scourge of modern slavery. The role is both challenging and tremendously exciting and offers a unique opportunity to continue to combine academic rigour, policy-making and practice with colleagues while representing Nottingham, its dedicated staff and its talented students on the global stage."
Baroness Young of Hornsey OBE
"I am delighted to welcome Baroness Young as Chancellor of our University and look forward to working closely with her as we implement our new University strategy to meet the challenges of the next decade and beyond." Professor Shearer West, Vice-Chancellor.
Professor West added: "Her work on combatting modern slavery has already galvanised researchers and campaigners across Nottingham and with our many partners across the world. Lola's appointment as Chancellor epitomises the spirit of our strategy – nurturing a diversity of world-leading talent to create solutions for improving lives in our communities at home and across the globe."
Chair of University Council, Professor Sir Keith O'Nions said: "I am very pleased that Baroness Young is joining the team at Nottingham. Her impressive achievements in the arts, politics and academia will bring significant benefits to our staff and student community, and help write the next chapter of the University's own achievements as a leading global institution."
Baroness Young succeeds Sir Andrew Witty, former chief executive officer of GlaxoSmithKline, who served as Chancellor of the University of Nottingham from 2013 to 2017.