Learning
UAE's first German university to urge students to 'get hands dirty' to prepare for work
The University of Europe for Applied Sciences is launching its first campus outside Germany in the Middle East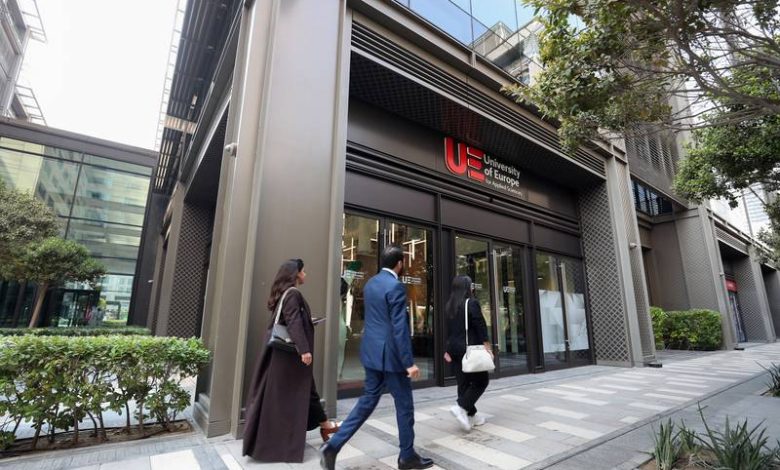 The UAE's first German university will encourage students to escape the comforts of the classroom to "get their hands dirty" in preparation for the world of work.
The University of Europe for Applied Sciences – which has four campuses in Germany – will welcome its first intake of students at its Dubai home in January for an MBA programme.
The campus, based in the heart of the business centre at One Central, in Dubai World Trade Centre, is bright, open-planned and cozy, with a small library complete with an electric fireplace, capturing the boutique vibe the institution is aspiring for.
Its location in a bustling business environment is also in keeping with an industry-minded ethos, said Prof Maurits van Rooijen, president of the university.
"A lot of the branch campuses here are very much Anglo Saxon and we want to bring in high-quality European education," Prof van Rooijen said.
"It's about getting students to understand that studying isn't just about reading a book, or sitting in a classroom listening to a professor, it's actually about getting your hands dirty and getting out there and learning by interacting with the real world.
Find out more : UAE