Leadership
Vice-Chancellor of Universiti Teknologi Malaysia, Professor Ahmad Fauzi Ismail, receives the prestigious 2023 Mustafa (pbuh) Prize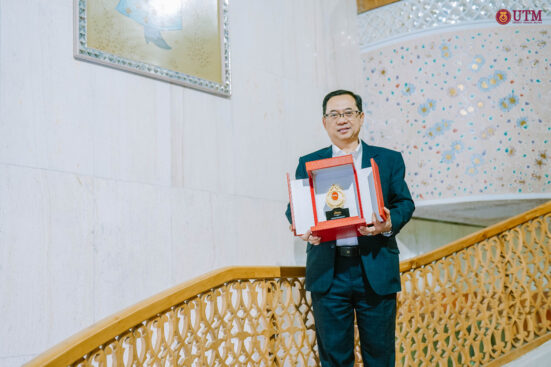 ISFAHAN, 2 Oct. – Professor Ahmad Fauzi Ismail, Vice-Chancellor of Universiti Teknologi Malaysia (UTM), has been awarded the prestigious 2023 Mustafa (pbuh) Prize, a biennial accolade celebrating the remarkable achievements of Muslim scholars and scientists since 2015.
The opening ceremony in Isfahan, Iran, featured Iran's President Ebrahim Raisi and 150 leading academicians and scientists from the Islamic world. While the award ceremony was attended by the Vice-President for Science, Technology and Knowledge-Based Economy, Dr Rouhollah Dehghani Firouzabadi with 800 attendees.
The Mustafa Prize acknowledges Muslim scientists in four categories: Information and communication science and technology, life and medical science and technology, nanoscience and nanotechnology, and all areas of science and technology. In this fifth edition, five Muslim scientists were recognized by the Mustafa Science and Technology Foundation.
Professor Ahmad Fauzi joins esteemed laureates, including Professor Samia J. Khoury (Lebanon) and Professor Murat Uysal (Turkiye), in the category of laureates from Islamic countries.
Professor Ahmad Fauzi's recognition stems from his outstanding contributions to membrane technology research and its diverse applications.
This milestone achievement holds historical significance as Professor Ahmad Fauzi became the first Malaysian and the second Southeast Asian recipient of the Mustafa (pbuh) Prize.