Research
EdUHK Study Finds Residual Antibiotics in Cooked Food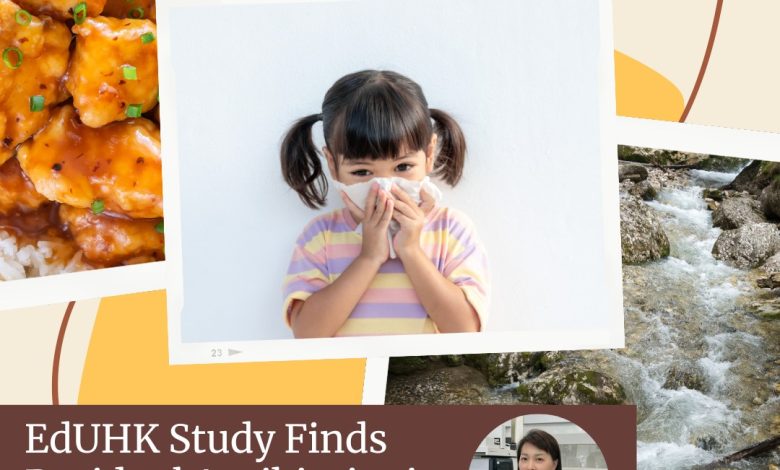 The use of veterinary antibiotics is not uncommon in the fields of animal husbandry and fisheries to speed up growth and prevent disease. However, residual antibiotics may damage human gut microbiota, promote antibiotic resistance, and even delay the growth and development of brain cells, posing hazards to human health.
Since 2015, Dr Deng Wenjing, Associate Professor in the Department of Science and Environmental Studies at The Education University of Hong Kong (EdUHK), and her research team have been examining the use of antibiotics and their impact in the context of local environmental ecology, food safety and children's health. They have found that these practices not only cause water pollution, but also contaminate food, eventually affecting human health.
Environmental ecology
In 2021, the research team collected 13 river water samples and 15 sea water samples across Hong Kong. The results showed that the samples were extensively contaminated with antibiotics, including tetracyclines (three types), sulfonamides (10 types), quinolones (nine types), and macrolides and streptomycin. Some types were detected in all samples. In areas with a larger number of farms, such as Yuen Long, both the number of types and the concentration of antibiotics detected were higher. Compared to the initial study in 2015, the team found that the concentration rate of target antibiotics had decreased, but antibiotics were detected in more locations, indicating a broader coverage of antibiotics in local waters.
Children's health
In other research in 2016, the team collected 31 urine samples from local children aged between four to six. None of them had taken any medical antibiotics within a month before the test, but 77.4% of their samples were found to be positive for antibiotics, with the highest concentration reaching 0.36 ng/mL. The detection rate was higher than that in Shanghai and Korea. Although the levels of concentration were lower than the World Health Organisation's international standard, other studies have revealed a significant correlation between the use of antibiotics in animals and children being overweight or obese. The situation, therefore, should not be ignored.
Food safety
To examine the relationship between food safety and the consumption of antibiotics in animals by children, the team tested in the same year chicken, pork, freshwater and saltwater seafood, and organic eggs bought from markets near the residences of the surveyed children. The team discovered that using traditional cooking methods, such as boiling, slow cooking, stir-frying, roasting, and steaming, did not remove antibiotics from the food.
Tetracyclines and streptomycin were also found in 'organic eggs' with 'free from antibiotics' claims, which could have been contaminated during packaging. This is in addition to the low concentration rate of oxytetracycline detected in drinking water, which indicates that the use of antibiotics in animals has already impacted our daily life on various fronts.
Dr Deng said, "The aim of these studies is to understand the use of antibiotics in animals in Hong Kong. They have revealed that even after high-temperature cooking, antibiotics cannot be completely removed from food, and ultimately enter the human body, posing a threat to our health"
She called on parents to take heed of the excessive intake of antibiotics, which could alter the intestinal environment and even lead to antibiotic resistance. More research in this area and frequent food testing are needed to understand the health risks of antibiotics on children. In the long run, it is necessary to strengthen regulatory control in this area to prevent the situation from worsening.
To learn more about the research, please click here.