Employability
Social capital is key for foreign students seeking jobs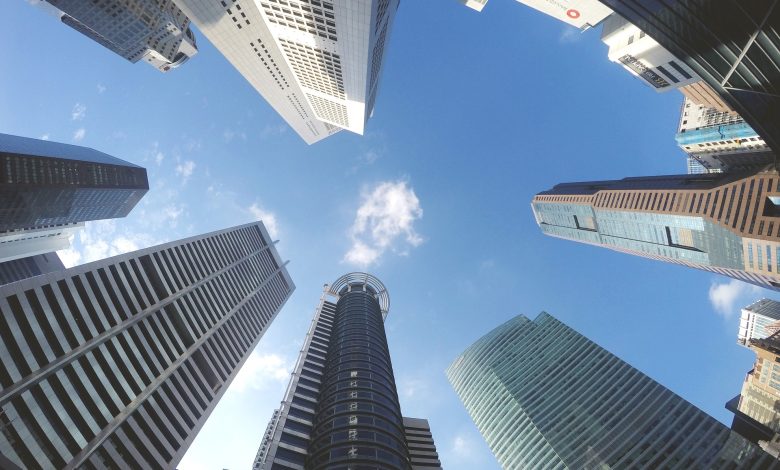 Singapore is an advanced nation that places a significant emphasis on educational excellence as part of its economic strategy to nurture a highly qualified workforce. This makes Singapore a sought-after destination for overseas students, especially from China.
Furthermore, the job prospects for graduates in China have become increasingly challenging. The National Bureau of Statistics in China indicated that the unemployment rate reached a peak of 19.9% in July 2022. This is the highest level since January 2018, when it was at 9.6%.
Adding to its appeal as a choice destination for job seekers, Singapore has not embraced the '996' work culture prevalent in China, which requires employees to work six days a week from 9am to 9pm.
According to a Singapore newspaper report in 2018, around 40% of Chinese students who had completed their studies in Singapore expressed an interest in staying on for work. However, Singapore's job market is inherently competitive. The job hiring process can be challenging for foreigners to navigate.
The employability of Chinese graduates in Singapore is influenced by various factors: foreign employee policy, academic qualifications, networking, work experience, English-language proficiency, industry-specific skills and the availability of job vacancies.
Changing economic policy
The Ministry of Trade and Industry, Singapore revised its gross domestic product (GDP) forecast for Singapore, predicting a contraction of between 5% and 7% in 2020. An economic downturn has implications for the labour market, with a focus on government support directed towards safeguarding the livelihoods of Singapore citizens.
The government has also responded by tightening immigration requirements and reducing the number of foreign permits issued, including the Employment Pass (EP) and the Skill Pass (SP). As a result, foreign employees may face layoffs.
In its 2022 Singapore Budget, the Singapore government announced that the salary requirements for EP and SP permits will both be increased again. Employers who intend to hire foreign staff have to pay a higher premium.
Academic qualifications
Chinese graduates holding a degree from Singapore's publicly funded autonomous universities, such as the National University of Singapore (NUS) or the Nanyang Technological University (NTU), have a higher likelihood of securing local jobs compared to those with qualifications from private tertiary schools.
The Singapore government's Committee on University Education Pathways Beyond 2015 recognises university education as a stepping stone to successful employment and career advancement.
NUS positions itself as a research-intensive, globally focused institution that develops students' unique perspectives. Similarly, NTU enrols over 33,000 students in five colleges and numerous autonomous institutes and is often ranked highly – together with NUS – in global university rankings.
According to Poh Hoon June Teng et al, human capital is Singapore's most valuable resource, and the country's top universities are expected to produce graduates with the specific qualifications needed to meet Singapore's economic needs.
Graduates with relevant qualifications, such as engineering, computer science and finance, are highly sought after in Singapore's jobs market. As such, completing a degree from a prestigious Singapore university like NUS or NTU may increase the employability of Chinese graduates in Singapore.
It is therefore better to graduate from a reputable Singapore university, which may improve employability. At the same time, we can assume that human capital is influenced by governmental factors.
Find out more : University World News