Learning
Government, universities look to international students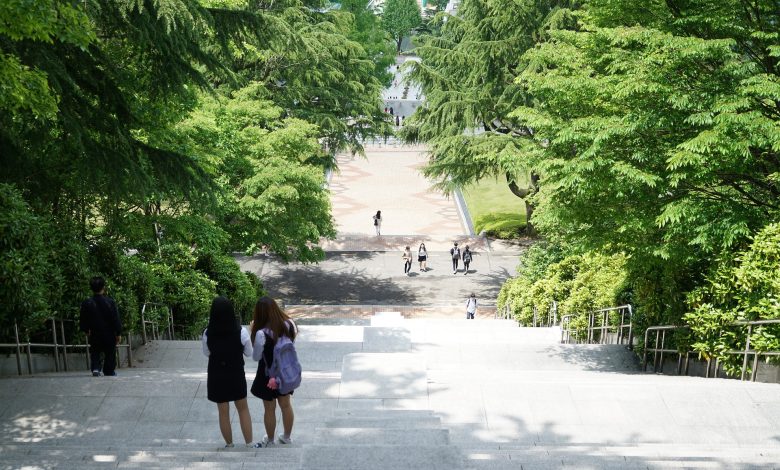 Both universities and the government are turning to countries abroad to recruit new students, with Vietnam being a big focus.
The Ministry of Education announced Monday it created the International Student Support Division to create new policies to attract international students.
The division was created under the education ministry's Global Education Planning Bureau, headed by Min Mi-hong, former head of the ministry's Lifelong Education for Students with Disabilities team. Seven people work for the new division.
"The new division will cater to international students, partner with universities to create new programs and ease visa restrictions for international students," a spokesperson for the education ministry said.
The number of international students, which briefly fell during the pandemic, is rising again. According to the Korean Educational Development Institute, there were 166,892 international students in Korea as of April 2022. That's up 9.6 percent on year and a record high.
Among the 166,892 students, 67,439 were Chinese students, making up for 40.4 percent. Vietnamese students accounted for 22.7 percent.
Despite Chinese students making up for a big portion, growth is slowing down. Chinese students as of April 2022 edged up 0.16 percent on year, while Vietnamese students rose 5.9 percent on year.
"Vietnam is a country where a lot of Korean conglomerates operate overseas businesses, with cultural factors such as the popularity of K-pop and former Vietnam's men's national football head coach Park Hang-seo leading to a continuous increase in international students from Vietnam," an official from a Korean university said.
Uzbekistan accounted for 5.16 percent of Korea's international student population as of April 2022. Mongolia accounted for 4.4 percent, Japan 3.4 percent, United States 2.02 percent and France 1.53 percent.
With students from Vietnam rapidly increasing, universities are going abroad to promote themselves to the students.
Jeon Min-hyon, Inje University's president, visited Hanoi Polytechnic College on April 25, signing a memorandum of understanding (MoU) to welcome more students from the Vietnamese university.
To read more : Korea JoongAng Daily