Learning
Sunway University Earns AACSB Business Accreditation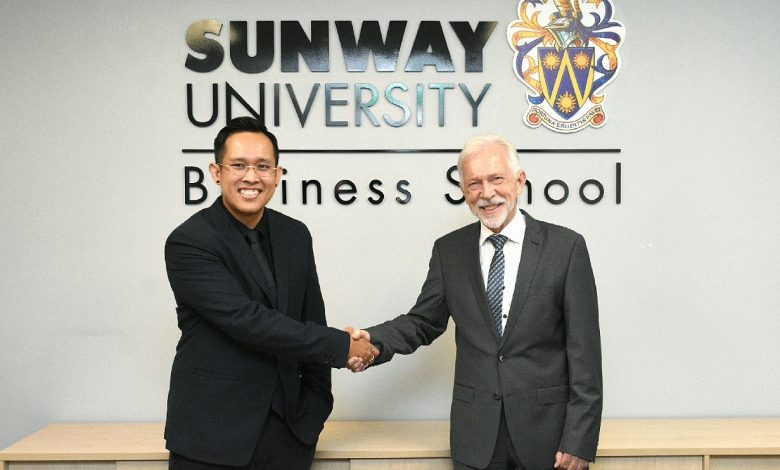 Sunway University becomes the first non-government linked private Malaysian university to successfully acquire business accreditation from the Association to Advance Collegiate Schools of Business (AACSB), also known as AACSB International, for Sunway Business School.
AACSB is the longest-serving global accrediting body for business schools, providing the most recognised form of specialised accreditation an institution and its business programmes can earn.
AACSB accreditation is the gold standard for business schools as less than 6% of business schools worldwide have been accredited by AACSB.
"The process of becoming AACSB accredited is one of the most rigorous I have ever seen, taking several years to complete. The achievement of AACSB accreditation adds another feather to the cap for Sunway University, which ranks as the top non-government-linked university in the country according to the Times Higher Education (THE) World University Rankings 2023," said Sunway University President Professor Sibrandes Poppema.
"The AACSB accreditation that Sunway Business School receives is a world-renowned recognition of the School's robust credentials, mission-driven investment, and unwavering commitment to continuous quality improvement across the spheres of innovative education, professional engagement, and research with impact," said Sunway Business School Dean Professor Lim Weng Marc.
"This achievement also recognises the world-class leadership and support from the University's distinguished board of directors and senior management group, the Sunway Education Group's dedicated support services, as well as the School's highly-qualified and multi-talented academic and professional staff, including former Dean Steve Williams, which, when taken collectively, empowers the delivery of future-ready business education and cutting-edge business research that drive employability, innovation, and impact in the real world," added Professor Lim, who is listed in the top 2% of the most-cited scientists in the world by United States based Stanford University.
Students studying at Sunway Business School can expect to experience top-notch undergraduate and postgraduate programmes accredited by AACSB and delivered by credentialed faculty who are respected for being the go-to experts across disciplines such as accounting, business analytics, entrepreneurship, finance, global supply chain, international business, management, and marketing.
Students from AACSB accredited programmes also gain competitive edges for successful careers and better opportunities in graduate education, as AACSB-accredited schools are recognised worldwide by top employers and universities.
The University's achievement with this international hallmark of excellence affirmed the business school's spirit in pursuit of continuous improvement in its mission-driven activities in teaching, research, and practice. This initial accreditation lasts for five years. Sunway Business School shall continue to strive for continuous improvement and innovation while aligning to the latest AACSB accreditation standards (2020's standards), with the next review occurring by 2027.
AACSB connects educators, students, and business to achieve a common goal: Create the next generation of great leaders. Synonymous with the highest standards of excellence since 1916, AACSB provides quality assurance, business education intelligence, and professional development services to over 1,600 member organizations and more than 950 accredited business schools worldwide.