Partnerships
Law firm Allen & Gledhill gives $1m to NUS and SMU to support legal education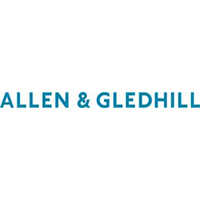 SINGAPORE – Leading law firm Allen & Gledhill has given $1 million to two local universities to support legal education.
To mark its 120th anniversary, the firm pledged $500,000 each to the National University of Singapore's (NUS) law faculty and the Yong Pung How School of Law of the Singapore Management University (SMU).
The donation, which was made at an anniversary dinner event in October, will go towards supporting scholarships and academic programmes from 2023 to 2027.
This is not the first time the law firm has given towards legal education. It previously made two donations, of $150,000 and $250,000 respectively, to NUS law school at its 100th and 110th anniversaries.
In a statement, Allen & Gledhill's managing partner Jerry Koh said: "As a law firm, we have legal education as an important focus of our giving programme.
"We have benefited greatly from the rule of law and a very developed practice of law in Singapore, and we are committed to supporting our young minds and future lawyers obtain a sound foundation in law and legal principles at our outstanding law schools."
To read more : New Straits Times