Leadership
The only student representative from Thammasat to receive a Royal Award from the Ministry of Education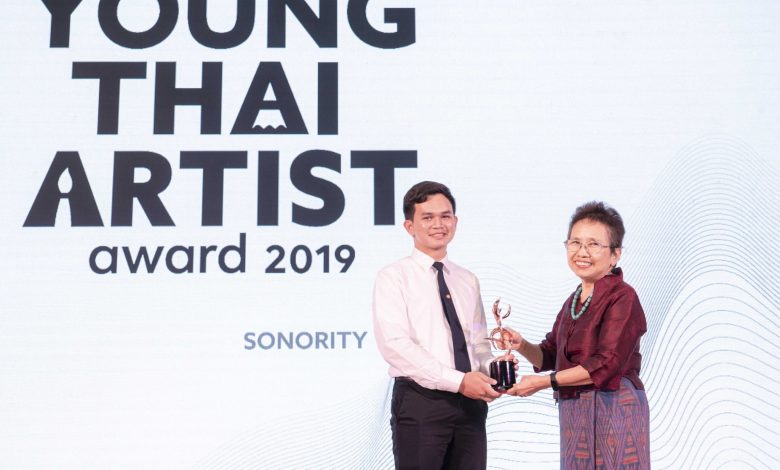 Mr. Atirut Deure, a fourth-year student from the Faculty of Political Science, Thammasat University received a royal award in the Higher Education Level 2020.
A conversation with Mr. Atirut Deure, a fourth-year student, Political Science Program in Politics and International Relations, Faculty of Political Science, Thammasat University. The only student representative from Thammasat who received the royal award in Higher Education Year 2020 from his exceptional grades, excellent conduct and received awards that guarantee their abilities in various fields such as National Outstanding Young Thai User Award with skills in reading, writing and speaking by the Department of Cultural Promotion, Ministry of Culture; Winner of the Article Contest on the topic "Bookstore" in the Bookstore Culture Project by the Book Foundation, together with the Ministry of Culture, and many other institutes so that they can be a role model for other students.
Mr. Atirut Deure said that applying for the selection to receive the royal award, it is important to study and understand the criteria. Once you have assessed yourself as having met the criteria, then collect the works, photos of activities and various certificates, with emphasis on selecting activities that are practical and useful to society, as well as selecting outstanding awards from the university, regional, and national levels to be prepared as a document for assessment.
Mr. Atirut added that after knowing the results of the first round of assessment, he has adopted recommendations from the assessment committee to improve the assessment document to be complete and make it more outstanding by focusing on presenting the commitment, diligence, self-development as well as volunteering which is more beneficial to the society as a whole. They also asked about the experiences of friends and seniors who have been previously assessed for the royal award and how should they prepare themselves.
On the day of the interview, the questions the committee asked were rather tactful and to be answered within a limited time. It's also a question directly related to my activities, work, and field of study. Studying and documenting all the works by myself helps to answer questions better therefore, I think this is the reason I was selected to receive the royal award.
Mr. Atirut revealed that there are two advantages of being assessed for this year royal award. The first is to foster inspiration and pass it on to fellow students, exactly as what I received from seniors or friends who have persevered in accumulating experience until they have been recognized and honored as a student who has previously received a royal award. The second is to encourage pride for educational institutions, society and nation. This is because it reflects that there are youths who are still committed to self-improvement and creating useful things in our society.
"I am greatly pleased to have received the royal award as this award is considered as a valuable stamp of the result of perseverance in the field of study, creativity and volunteering throughout my student life. However, this is not the end of success, yet a starting point of my strength that will encourage me to continue to develop myself and to develop my country by which I adhere to the principle of life that 'To live a good life you must constantly improve yourself and that self-improvement will require perseverance and patience,'" concluded Mr. Atirut.