Partnerships
The University of Europe for Applied Sciences announces cooperation with Magnum Photos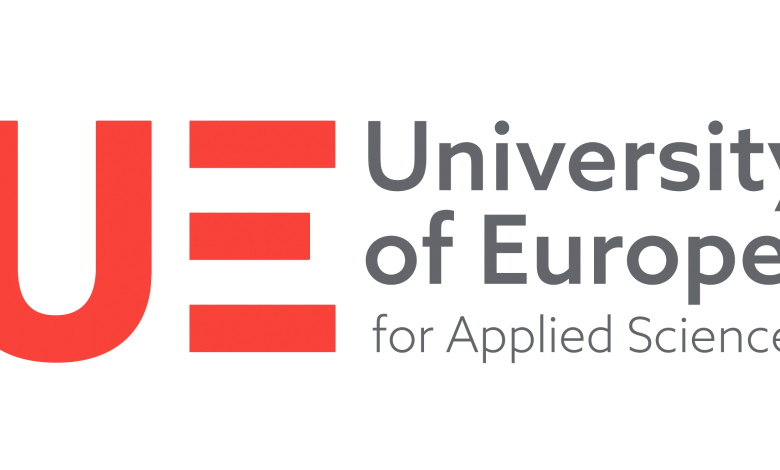 The University of Europe for Applied Sciences (UE) has announced it has partnered with the renowned photo agency Magnum Photos with immediate effect. As part of this partnership, Magnum Photos will offer two workshops a year for UE students in Berlin and Hamburg, with the aim to bring Magnum and aspiring photographers together to learn from each other.
With this cooperation, UE continues its collaboration with leading Industry partners and underlines its expertise in the field of practice-oriented sciences.
Long-term cooperation with Magnum Photos
Commenting on the cooperation, Heike Ollertz, Dean of the Faculty of Art & Design and Professor of Photography and New Media at UE, said: "With Magnum Photos, we now have the world's most renowned photo agency at our side and can give our students the best insight into the practical side of their studies.
"The cooperation with Magnum Photos is designed for the long term for our UE locations in Berlin and Hamburg and brings our young photographers early in contact with international and very successful professionals from the practice."
Personalised support from internationally recognised photographers
UE students will receive one-to-one support and feedback from renowned photographers including Nanna Heitmann and Yael Martínez, who will lead the September workshop at UE. Nanna Heitmann, who has won the World Press Photo Award, among others, is a German-Russian documentary photographer currently living in Moscow. Mexican photographer, Yael Martínez, has established himself through group exhibitions in America, Europe, Asia and Africa. He was also recently announced as a World Press Photo winner. Works by both have been published in a number of high-profile publications including TIME Magazine, National Geographic, Stern and Vogue.
Sonia Jeunet, Education Director of Magnum Photos, added: "We are delighted to launch a partnership with the University of Europe for Applied Sciences through our first workshop aimed at the photographers from their campuses in Germany. This collaboration contributes to our mission of offering photographic education to practitioners at different stages in their careers."
The first exclusive workshop for UE students, including lectures, will take place at the beginning of September as part of Berlin Photo Week. Here, participants will photograph according to Magnum photographers' specifications, perform editing and sequencing exercises, participate in group critiques, receive constructive feedback and learn the basics of the editorial market.
Magnum Photos will host another workshop for UE students later in the year.
Magnum Photos
In 1947, following the aftermath of the Second World War, four pioneering photographers founded a now legendary alliance. Combining an extraordinary range of individual styles into one powerful collaboration, Henri Cartier-Bresson, Robert Capa, George Rodger and David Seymour started, over a celebratory bottle of champagne, the most important artists' cooperative ever created: The Magnum Photos agency.
Magnum represents some of the world's most renowned photographers, maintaining its founding ideals and idiosyncratic mix of journalist, artist and storyteller. Our photographers share a vision to chronicle world events, people, places and culture with a powerful narrative that defies convention, shatters the status quo, redefines history and transforms lives.
For 75 years Magnum has been creating the highest quality photographic content for an international client base of media, charities, publishers, brands and cultural institutions. The Magnum library is also a living archive updated regularly with new work from across the globe.
Magnum has documented most of the world's major events and personalities since the 1930s; covering industry, society and people, places of interest, politics and news events, disasters and conflict.
University of Europe for Applied Sciences (UE)
The University of Europe for Applied Sciences is a state-recognised private university with campuses in Berlin, Potsdam ("UE Innovation Hub"), Hamburg, Iserlohn and the Virtual Campus ("Campus in the cloud"). The university offers bachelor's and master's programs as well as dual bachelor's and MBA programs. UE's mission is to train the digital pioneers of tomorrow by teaching key skills for future job markets by combining tech, data and design all under one roof and breaking traditional academic models. In the fields of Business,
Sport and Psychology, Art & Design as well as Tech and Software, designers and decision-makers are educated who combine creativity, entrepreneurial thinking, practical relevance, internationality and virtual innovation.
The university has been institutionally accredited by the German Council of Science and Humanities for a maximum period of ten years and systematically accredited by the accreditation agency FIBAA. U-Multirank has recognised UE as a world leader in international orientation and ranked it as one of the top 10 universities in business studies in the area of teaching quality. https://www.ue-germany.com