Research
Distinguished Biomedical Engineering scientist elected as a Fellow of the International Academy of Medical and Biological Engineering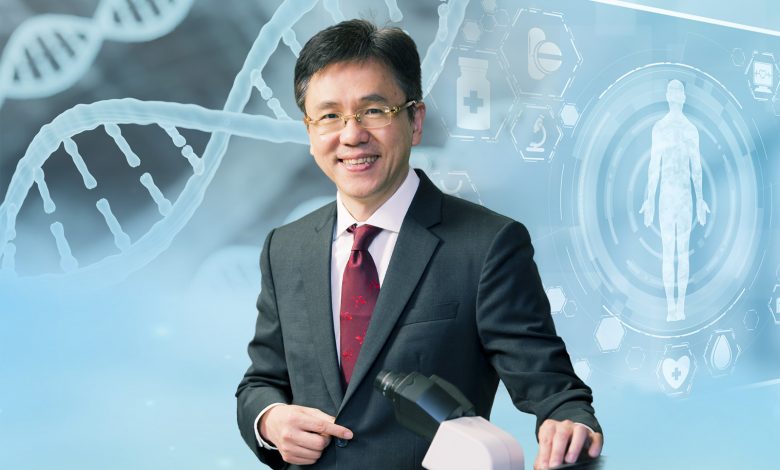 For his outstanding achievements in robotics and biomedical engineering, Professor Sun Dong has been elected as a Fellow of the International Academy of Medical and Biological Engineering (IAMBE).
Professor Sun is Chair Professor and Head of the Department of Biomedical Engineering at City University of Hong Kong (CityU) and concurrently the Director of CityU's Centre for Robotics and Automation.
His remarkable achievements in the field of advanced micro biomedical robots have made him a pioneer in the robotic manipulation of biological cells and robot control. Among his most successful projects are robot-aided automated processes for cell manipulation, diagnosis, and micro-surgery at the single-cell level.
"I'm deeply honoured at being elected Fellow of the IAMBE," he said. "The platform that CityU has provided me with over the past 22 years has enabled me to contribute to robotics and biomedical engineering, for which I am very grateful."
Professor Sun and his team invented the world's first magnetically driven 3D-printed micro-robots that can deliver cells to precise locations in the body. He has used this invention in the first preclinical trials to deliver stem cells precisely into living animals. The invention could revolutionise cell-based therapy and regenerative medicine and provide more accurate treatment for diseases such as cancer.
One of his research projects was awarded HK$6.2 million last year for developing a novel vaccination strategy that uses a microrobot platform for DNA vaccine delivery and antigen presentation. The funding comes from the One-off CRF Coronavirus Disease and Novel Infectious Disease Research Exercise of the Collaborative Research Fund under the University Grants Committee.
A world-renowned scholar, Professor Sun is a Fellow of the Canadian Academy of Engineering, a Member of the European Academy of Sciences and Arts, and a Fellow of the IEEE, US, among others.
IAMBE Fellows, who number just 200 around the world, are recognised for their outstanding contributions in the field of medical and biological engineering. IAMBE is affiliated to the International Federation for Medical and Biological Engineering, which is a non-governmental organisation that fosters collaboration between countries by encouraging research, development, dissemination and the application of knowledge in biological engineering. Election of the Academy is initiated by nominations which are screened by the membership committee of the Academy. The election is conducted by a vote of all Fellows of the Academy.