Partnerships
The Memorandum of Understanding between Chulabhorn International College of Medicine (CICM), Thammasat University, and Thai Herbs and Biologies Co., Ltd. (THB)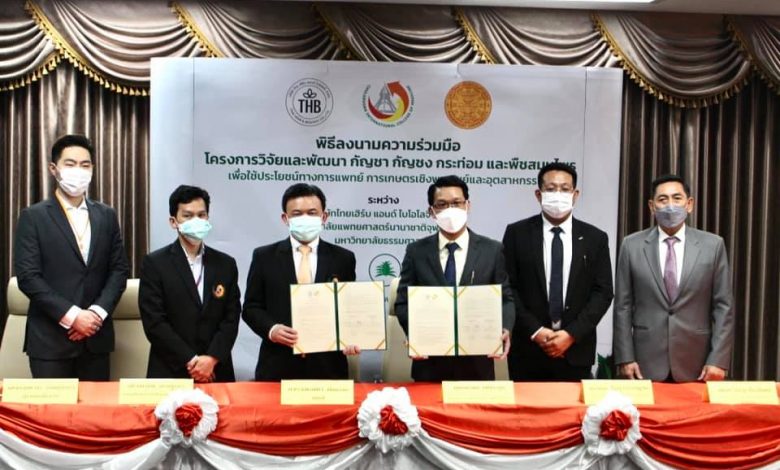 A signing ceremony of the Memorandum of Understanding (MoU) between Chulabhorn International College of Medicine (CICM), Thammasat University, and Thai Herbs and Biologies Co., Ltd. (THB) in research and development projects for cannabis, hemp, kratom, and medicinal plants for medicinal uses with the following objectives:
Research on medicinal plants in animals and humans.
Development, innovation, processing related to natural products for medical purposes; and products from economic crops.
Audit to raise the standard of agricultural products and herbs (NON-LAB and LAB) and naturally processed products.
Develop publishing and joint patents in research and development in analytical and Assessment in agriculture of cash crops and herbs, as well as their processing into medical products health and products.
Treatment and research in humans with integrated medicine.
In this regard, Thai Herbs and Biologies Co., Ltd. have a plans to cooperate and support the organization of training programs for personnel and students for research and educational development in the field of natural products. Moreover, innovations to extend cannabis plants, hemp, kratom, and herbs as a product that can generate income for farmers, resulting in sustainability in the Thai economy and society.