Learning
1st anniversary of largest university-based innopreneurship programme in Asia — HK Tech 300 spawns over 300 start-ups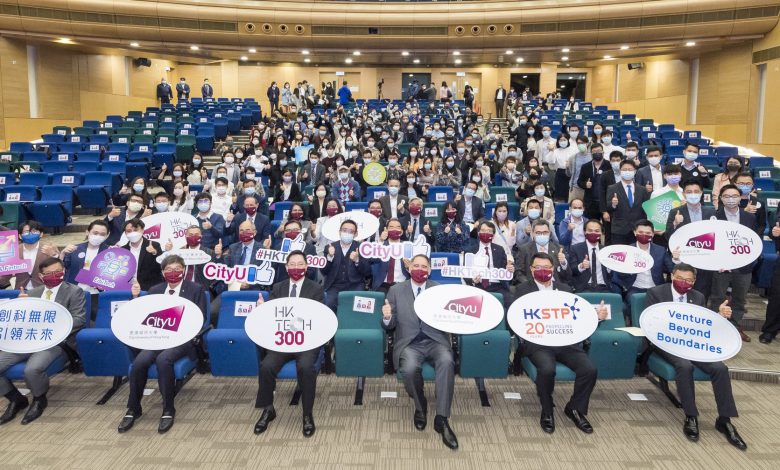 Fledgling entrepreneurs are eager to start their own ventures and break new ground as innovation and start-ups begin to show promise. To nurture tech talent and entrepreneurs, City University of Hong Kong (CityU) launched HK Tech 300, a large-scale flagship innovation and entrepreneurship programme in March 2021 with an allocation of HK$500 million. Themed "Venture Beyond Boundaries", the programme helps students, alumni, researchers and other members of the public to kick-start their entrepreneurial journey. This substantial funding and long-term commitment make HK Tech 300 the largest university-based entrepreneurship programme in Asia. In the first year of operation, the programme offered more than 1,000 participants entrepreneurial training, gave seed funding to over 300 teams, and provided nearly 50 start-ups with up to HK$1 million each in angel funding.
Specially designed flexible 4-stage programme
HK Tech 300 has created a 4-stage stage approach to creating 300 start-ups in three years: entrepreneurial training offered by professional organisations, seed funding for early-stage idea validation, angel fund investment to help start-ups grow, and venture capital investment to nurture nascent enterprises until take off. This flexible programme allows applicants to join any of the first three stages based on their specific capabilities and needs.
The programme has so far awarded 302 start-up teams a seed  fund of HK$100,000 each, and another 49 start-up companies angel fund investment of up to HK$1 million each. These start-ups specialise in multiple domains, ranging from deep tech, information and communications technology, artificial intelligence (AI), and biotech and health technology to fintech and environmental and educational technology.
To read more and photo credit : CityU HK