Research
Thammasat Engineers Give A New Look Reflecting the Role of Chemical Engineers in response to the ban on sunscreen in National Parks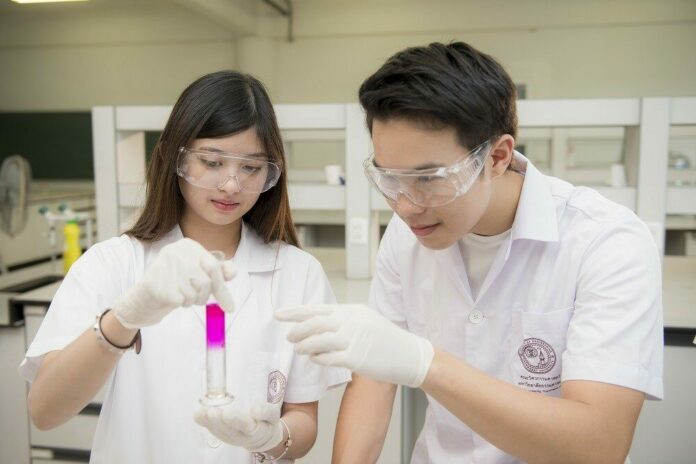 The Faculty of Engineering, Thammasat University, is moving forward with sunscreen product labels to enforce the law in a tangible way by increasing consumer choices and adding solutions for problems with the marine environment.
Sunscreen became a social defendant when clear academic evidence emerged that some of the chemicals in sunscreen create coral bleaching. Thailand recently enacted a new law banning the import and use of sunscreen containing chemicals that harm coral in national parks that is called a "full-system make-over for the skincare industry" from the production process to the hands of consumers.  Assoc. Prof. Dr. Phanida Saikhwan, Department of Chemical Engineering, Faculty of Engineering, Thammasat University (TSE) reflected the interesting viewpoint of "chemical engineers" toward the enforcement of this law, because many components require in-depth understanding before taking action.
Assoc. Prof. Dr. Phanida Saikhwan a professor in the Department of Chemical Engineering, Faculty of Engineering, Thammasat University, said that most research in Thailand rather clearly draws the same conclusions that Oxybenzone (Benzophenone-3, BP-3) and Octinoxate (Ethylhexyl Methoxycinnamate) have impact on the genetic codes of living things, or the DNA of coral in which they suppress the generation of new cells with impact on growth and cause coral bleaching.  And concerning research on 4-Methylbenzylid Camphor (4MBC) and Butylparaben, although the reasons are not clearly stated, the gist of the latest announcement by the Department of National Parks, Wildlife and Plant Conservation is considered to cover all types of chemicals causing coral bleaching.
Assoc. Prof. .Dr. Phanida added that, based on retrospective investigation about the law prohibiting the use of sunscreen over the past several years, Thailand is considered to be the first country in the world to enact such a law, after the US State of Hawaii and the Republic of Palau, which is an archipelago.  Thammasat's Faculty of Engineering views this legal mobilization as a significant phenomenon for humanity and a positive change, because it marks the start of awareness about the value of marine resources, beginning with the search for products.  Chemical engineers are considered personnel with key roles in this make-over of the skincare industry with acceptance of the law and assistance starting with more environmentally-friendly production processes.
"Because chemicals are not limited to the laboratory, but appear in the daily lives of everyone, we at the Faculty of Engineering, Thammasat University, are determined to take the opportunity of the annual celebrations for the 32nd anniversary of the founding of the Faculty of Engineering, Thammasat University, on 19 August to pass the future on to a new generation of people interested in chemical engineering, so they are ready to confront the new challenges surrounding them and ready to accept constant changes in the same way as changes in the laws affecting the skincare industry.  Chemical engineers have to be ready to face this change, too," stated Assoc. Prof. Dr. Phanida in closing.